The era we live in is highly automated. At home, you may already have the doors that automatically lock once you leave the house, smart lights you can turn on/off using a single button, or an audio system you can control via your phone.
The same goes for your business. The beauty of today's machine learning and AI-powered technology is that they give us the opportunity to make almost every aspect of our businesses simpler and faster. By investing in the right tools, you can get rid of boring, repetitive tasks and finally focus on those practices that can help you grow your business.
Even though most people may not realize it, small and medium businesses are the backbone of the economy. In 2016, there were 28.8 million small businesses in the US, which translates to 99.7% of all American businesses – and in fact, since the 1970s, 66% of total net new jobs are generated by small businesses, which also make for 55% of all jobs in the marketplace. Yet only 50% of those businesses are set to surpass five years and only one third will survive for at least 10 years. This means that SMB owners have to play it smart in order to increase their chances in a highly competitive market – so why not take advantage of free applications that could be ideal for your enterprise?
In advance of CMIT Solutions' annual convention next week (Vancouver, WA), I reached out to CEO Jeff Connally for a check-in. Simultaneously I noticed a LinkedIn update for former Microsoftie Kevin Remde having secured a CMIT Solutions franchise territory for the Maple Grove, MN-area. Seems like a "start over" story for this techie in the works.
CMIT Solutions has grown to be the largest computer-related franchise in the US with over 200-locations. It has evolved from the days of Ms. Iceland in its doublewide booth at the SMB Nation 2008 Fall Conference
It's right out of the old school business playbook. It's about portfolio diversification, risk reduction and greater customer choice. And it's ultimately about a stronger Kaseya. Just prior to its annual KaseyaConnect conference in Las Vegas last week, Kaseya announced its acquisition of Unitrends, a mid-market enterprise and MSP backup provider. In a 1:1 interview with Fred Voccola, CEO of Kaseya, I got the inside scoop. Warning. A couple more ten dollar words ahead.
Over the past year, I've worn out a Lenovo laptop as a road warrior. In a pinch, I went up to the SMB Nation mini-storage and grabbed a third-tier brand laptop to get me by until the annual Lenovo Accelerate conference this past week in Las Vegas. My intention was to ask the newly installed president Matt Zielinski just one question: sell me a laptop. I believe the president role in a large company such as Lenovo should be akin to rainmaker not bottle washer. Zielinski's career path is on the sales-side, not operations. Could he sell me a laptop?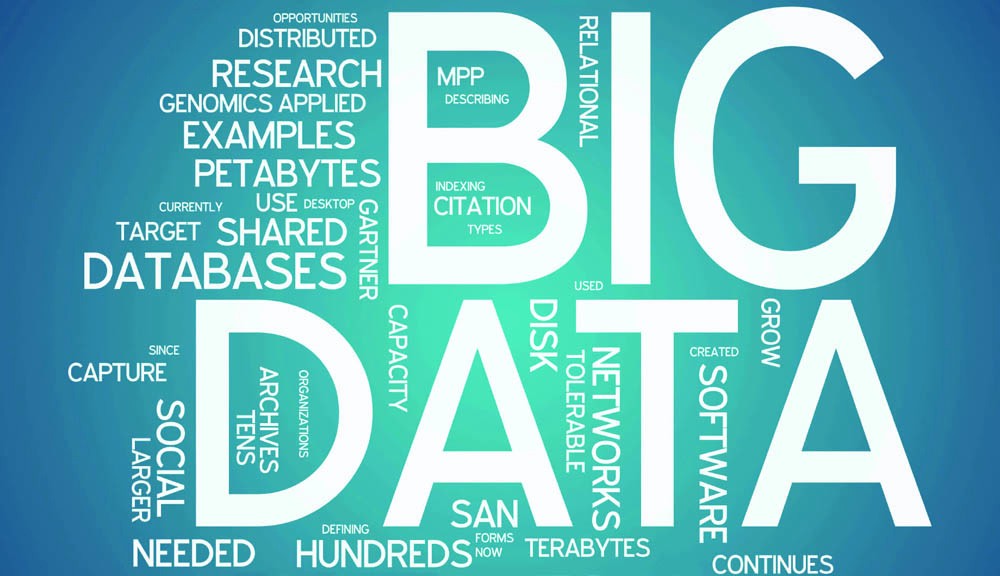 The big data analytics technology is a combination of several techniques and processing methods. What makes them effective is their collective use by enterprises to obtain relevant results for strategic management and implementation.
In spite of the investment enthusiasm, and ambition to leverage the power of data to transform the enterprise, results vary in terms of success. Organizations still struggle to forge what would be consider a "data-driven" culture. Of the executives who report starting such a project, only 40.2% report having success.
Everything changes so rapidly! We have evolved from the dial-up connection to superfast 24/7 available internet connection. We are globally connected with others, work from home, have friends on the different continents and travel super fast from one destination to another.
One fine day three years ago I was strolling the Olympic College campus in Bremerton Washington awaiting a fund raiser. I was talking to former Lenovo executive Chris Frey about its just completed acquisition of IBM's server hardware business. Call me silly but I openly questioned the wisdom of investing backwards into a legacy technology business model. Fast forward the movie to today and I have an interesting update from the recently completed Lenovo Accelerate 2018 conference in Las Vegas.
Data protection comprises of a mix of services, all poised to ensure that IT environments do not experience data loss, data leakage and downtime. Data protection technologies hold a special place for Small to Medium sized Businesses (SMBs).