by Lynn Haber
Senior Writer
Channel partners can take advantage of many cloud marketplace options as part of their go-to-market strategies. Here's what you need to know to get started.
For those of you looking to start-over with Office 365, there is good news. Two independent Microsoft consultants from opposite ends of the planet came together to write the most comprehensive end user guide on Skype for Business.
By: Elizabeth O'Brien
Retirement reporter
Steven Clark isn't usually impulsive, so it wasn't easy for him to wake up one morning and decide it would be his last day as a software engineer after 20 years.
By APC by Schneider Electric, BrandPost
So you've been charged with single-handedly building and maintaining the company's entire IT infrastructure. And the only thing smaller than your network closet is your budget. Don't panic. With a few smart purchases and good decisions, you can maximize resources, minimize costs, and keep IT operations running smoothly. Here's how to tackle (or dodge) some of the toughest hardware and software challenges that lay ahead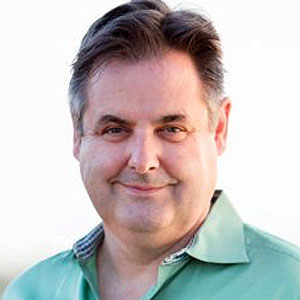 By: Ashley Leonard

You've heard the expression, "Don't put all your eggs in one basket." So why put all your investment capital in one part of your business?
By: Katherine S. Newman and Hella Winston
CANDIDATES from both parties have been talking a lot about the loss of American jobs, declining wages and the skyrocketing cost of college.
By: Harry Brelsford

An oft-quoted classic movie scene from "The Graduate" (1967) [https://en.wikipedia.org/wiki/The_Graduate] concerns a successful businessman giving career advice to 21-year-old Benjamin Braddock (Dustin Hoffman) to go into plastics as a career choice.
Techaisle forecasts that US SMB IT spend growth rate could very well remain flat at US$188 billion in 2016 as compared to 2015. However, the US midmarket spending growth will likely increase by 6% whereas the small business spending will fall by 2 percent in 2016 from 2015.
Antony Savvas (This email address is being protected from spambots. You need JavaScript enabled to view it.)
Two thirds want a VAR or service provider to help them shows Barracuda research