Hear Ye! Hear Ye! You can now register to participate in the next MSP Rescue roadshow workshop. It's July 27, 2023 in Princeton, NJ – a location that is an epicenter between several large cities and easy to get to.
Why Attend?
It's very simple: you asked for it. Over the past year with a number of economic fluctuations, the consensus was we need an in-person one day gathering to talk about everything MSP in 2023. You'll enjoy our expert panelists presenting spot-on strategies for leveraging the madness confronting all MSPs.
Harry Brelsford of SMB Nation sits down with Marvin Bee of MB Systems of South Florida Inc to discuss the 2022 TechCon Unplugged Conference, which was a dedicated multi-day conference for IT business owners. This in person conference which took place in September 2022 in Chicago catered to IT professionals who wanted to learn from thought leaders on how to improve and maintain their MSP business.
In September Spiceworks Ziff Davis published findings in its annual 2023 State of IT report — exploring IT budget plans and tech trends to uncover areas of growth for tech vendors and empower buyers with data to inform strategies for navigating an uncertain market. Although 83% of businesses are concerned about a recession in 2023, B2B tech marketers can look forward to growth — 51% of organizations plan to increase IT budgets in 2023 vs. a narrow 6% that plan to reduce their spend.
Just over a week ago, Silicon Valley Bank (SVB) was placed in FDIC receivership and essentially failed. The long-time financial institution is best known for financing technology startups and providing banking services to Venture Capitalist (VCs). MSPs can take a deep breath and exhale their anxiety for now. Read on.
I recently attended the famed South-by-Southwest (SxSW) conference in Austin and one of the tracks I participated on was the startup track. SxSW is known as a startup conference amongst other offerings. And as SVB was failing in real-time during the conference, you can imagine it was the buzz, as seen in the pic of a Sunday afternoon venture capital panel.
Data breaches cost US organizations on average 4.35 million in 2022 which is a rise of 2.6% from 2021. With most breaches involving human elements, organizations should be running to provide employees cyber security awareness training. With ransomware on the rise and employees working from many locations' security awareness should be top of mind.
Harry Brelsford of SMB Nation sits down with Rod Mathews, who was recently announced as Axcient's President and Chief Executive Officer. Mathews brings almost 30 years of technology industry experience to Axcient and is a seasoned IT industry veteran with a deep understanding of the data protection space and the Managed Service Provider community. Mathews mentioned he was excited to join the Axcient team and build on their track record of growth. Watch the full interview and learn about Axcient's plans for the future.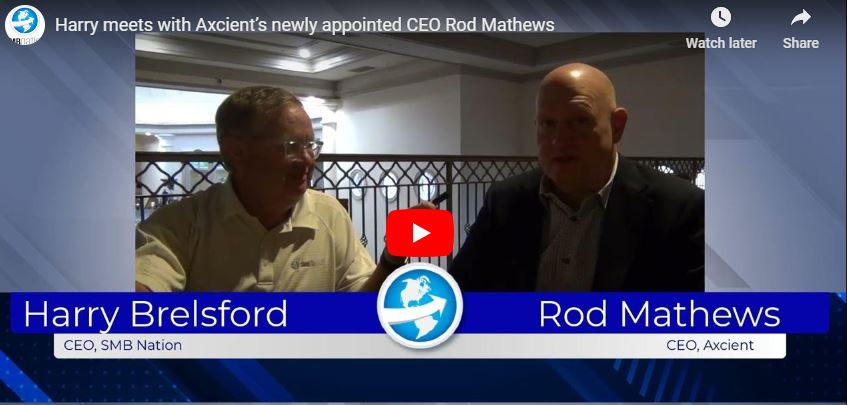 Watch Interview Here
Where to start the HandyAndy party? Well let's go back to the very beginning. In 1998 when Windows Small Business Server (SBS) was announced and brought to market, HandyAndy and I met via Microsoft Certified Professional Magazine where we both wrote content and drove the SBS community. I fondly remember HandyAndy consistently hosting online meetups via a BBS system (way before Zoom and Teams).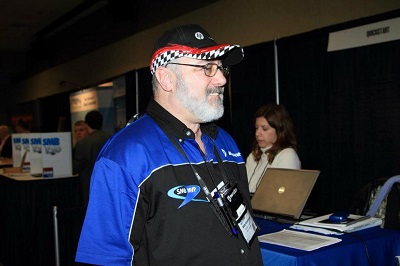 Andy "HandyAndy" Goodman recently passed away and he will be missed. During his career he chose to remain on the technical side and had less patience for marketing malarky. Fair enough. It led to some spirted conversations over the years and HandyAndy always sparred fairly.
What is a rolling recession anyways? Quickly – while this might be your first MSP recession, it's likely not a deep dip as felt just a couple months ago. Sure some sectors like housing are down but others like cruise ships are up (way up). And properly executed, cybersecurity stuff is at least recession resistant if not recession proof!
What's the big secret to MSP success right here right now?
By Gary Audin
MSP customers are using collaboration tools especially for remote and hybrid workers. The cloud-based collaboration services are accessed through multiple network technologies. These network technologies can perform well or produce impaired user experiences.