Story by Harry Brelsford, CEO, SMB Nation -

So where did I stray? I started my geek life as a young ham radio operator
in Alaska. Yep – had to pass the test having memorized Morse code (kids won't get that!). Then it was a software lifestyle and all that brought including a 15-year run with Small Business Server (SBS). All good.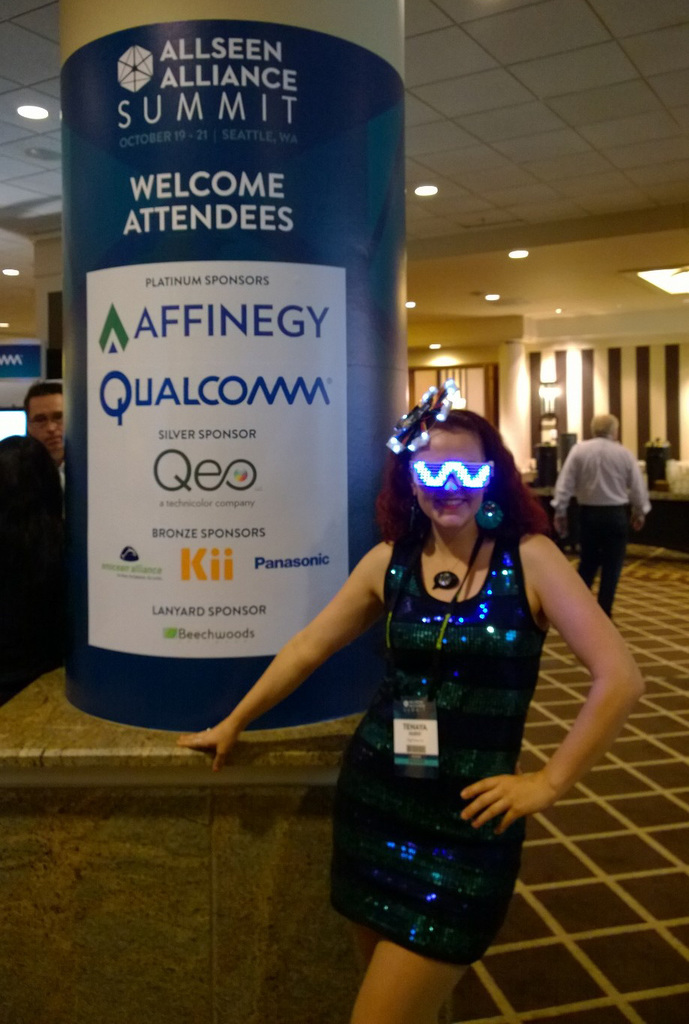 But lately, since the demise of SBS, myself and other SBSers have been lost in the wilderness, asking huge questions about the meaning of life and why are we here? We've lost a few brothers and systems along the way. But I'm here to say that I've been saved by the Internet of Things and you can too!
What led to my being saved by IoT? It was a simple email from Tcat. Many readers recall Tcat is a frequent SMB Nation speaker and author over the past ten years ("New Success Secrets" and "Success Teams"). But there's more to the story. Tcat was on the original SBS development team in the mid/late-1990s at Microsoft Redmond and owned the early Internet Connection Wizard (ICW) that allowed you to select approved local ISPs for your (ekks) modem-based Internet connection. We become fast friends and have stayed in touch ever since. Tcat always seems to land on his feet whether he is living in Egypt, Mexico or Georgia (true stories).
Tcat's email was simple. He was in Seattle at an IoT conference called AllSeen (hosted by the AllSeen Alliance). It was a next generation geekfest just a few blocks away and AllSeen had selected Seattle this year for its big show. So I strolled over at Tcat's recommendation and obtained a press pass so I could attend and report back to my loyal readers.
Findings
Here is what I found.
• IoT is the next great thing with silly numbers ($1.9 trillion) in future economic impact.
• IoT is just starting. You can see it for yourself with disparate home electronics "parts" at HomeDepot that don't talk to each other over a common standard.
• The show was, in my opinion, more enterprise players such as OEMs and service providers (e.g. large telecoms) trying to figure it all out.
• The IoT paradigm is being defined right now, so there is a spoils go to the early bird mentality (sign me up – early is good).
• We're creating the IoT community as I write this. Think of this as 1998 in SBS-land when folks like Grey Lancaster started a SBS BBS (yikes…modem-based) inside a local school he served in South Carolina). This is your chance to say you were there at the start and I'd encourage you to look into the IoT-friendly trade association Electronics Technicians Association- International (ETA) [http://www.eta-i.org/] which has served as an above reproach accredited vendor-neutral entity since 1978. (More on ETA in a future blog). Seen in the pic below is Joe Maher from the ETA (center) and Tcat (right).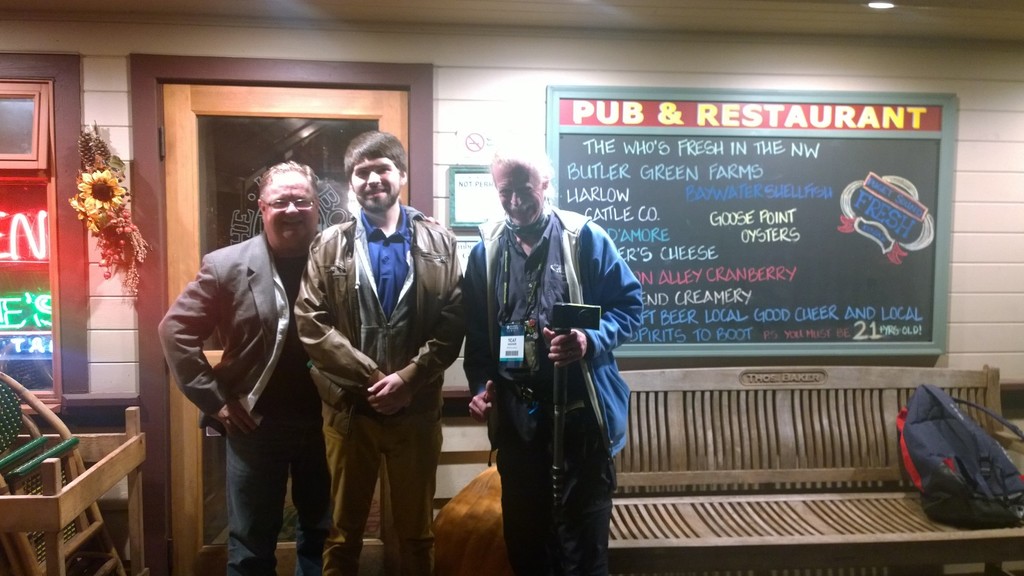 Enjoying networking after the Seattle AllSeen conference.
Community Correlations
So what's it all mean for the stereotypical tired old male SBSer, who won't sell anything (according to old school SMB vendors LOL)? It's a second chance. Most SMB Nation readers were born as geeks and will be buried as geeks. This is your chance to be born again, return to your roots, get your geek on and tinker and toil on the next great thing. Welcome home!
PS – That cool chick in the cover pic? That's Tenaya Hurst @LininoWoman at the Seattle AllSeen conference. She's one of us!