Story by Harry Brelsford, CEO. SMB Nation -

Last week I painted the IoT picture and enjoyed fantastic feedback. This week I share insights
from wiser minds about IoT that I met at the recent AllSeen (
www.allseenalliance.org
) conference in Seattle.
I walked away from the annual gathering impressed with the momentum of IoT and wanted to learn more. Ergo my conversation with these two gentlemen below.
Greg Whelan is the principal of the Greywale Insights (http://greywale.com/) consultancy. What immediately struck me was how he wanted to pivot the conversation. It was like having an intellectual conversation with Jeff Middleton (sbsmigrations.com) back in the old Small Business Server days when he'd proclaim "let's turn that argument on its head." Whelan proposed we refine service providers as "outcome providers." That's how he sees the role of the MSP/computer guy in an IoT world. "Small and Medium Businesses (SMBs) want OUTCOMES from a provider. IoT is a whole bucket of tools and services for the outcome provider to "provide" to SMBs.
"The outcome provider will have a role in helping IoT standardization. Currently it's a DIY market without a set of standards. For example, you can't utter "Good Night" today and have everything in the smart house respond such as lights, heat, and security." Whelan shared. "The main point with today's status is silos. The DIY can buy bits and pieces at Home Depot, Best Buy et al."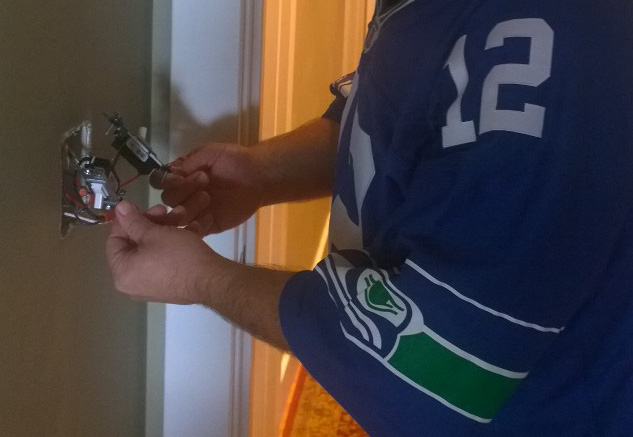 Whelan's forward looking statements continued with thoughts concerning standardization. It'll take web companies who can scale and the outcome provider will deliver agnostic services, not just a Google House or an Apple House.
Which leads to my second conversation about scaling. I spoke with Eric Bozich (Vice President – Product and Marketing CenturyLink). CenturyLink is a sponsor of AllSeen. Bozich's interest is to provide elements of the IoT value chain that go beyond telecom. "One thing we're asking ourselves is how our customers are going to consume IoT. IoT will be about solving business problems and consuming services. Bozich stated. "CenturyLink will add value by proactively participating in the development of IoT solutions."
You heard it here first.
BTW – in my resources below, you can watch a video of Whelan and Bozic. ;0)
I'll end my two-part series with this thought. If only Radio Shack could have held on! It was IoT before there was IoT. Readers will recall the demise of Radio Shack (https://en.wikipedia.org/wiki/RadioShack). It could have been the IoT Store!
AllSeen Resources
Service Provider Panel Video, featuring Greg & Eric
AllSeen Alliance Events List
AllSeen Alliance Membership Tiers & Companies Participating
Full list of keynote presentations, slides and photos from the AllSeen Summit 2015