By Patrick Houston, SMB Nation editor-in-chief

Channel partners can take another step up the ladder to recurring revenue and services. This time, the rung comes
courtesy of Odin, the formerly named Parallels services provider business.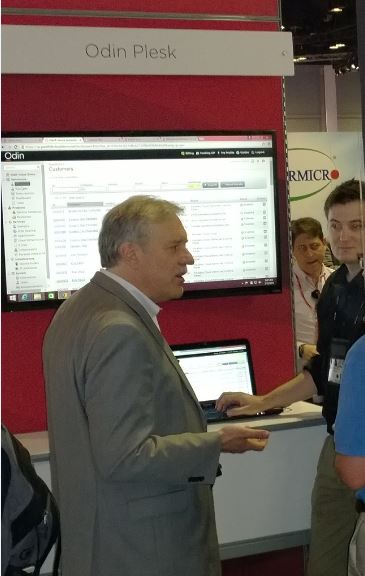 It announced at the 2015 Microsoft Worldwide Partners Conference that its automated provisioning platform for Office 365 and Exchange will now also enable its partners to provision, bill, and support Microsoft's Azure services.
In so doing, it says it becomes one the first companies to support Azure services automation through the Microsoft Cloud Solution Provider Program (CSP) program. Now, it's possible for its partners to "auto-magically" offer an end-to-end suite of Microsoft services, also including Enterprise Mobility Suite and hundreds of other complementary Odin-enabled services.
Odin's new service underscores the increasing significance of automated deployment and management — and integration, too, as businesses choose a mix of best-of-breed applications and platforms for their mission-critical processes.
The transition may have only just begun, but we're seeing a growing number channel partners embracing integrated cloud services as their next evolutionary step, especially as SMBs transition to Microsoft's Office 365 in droves and now that they have no other choice, since Microsoft officially ends support for Windows Server 2003 on July 14.
In a pre-announcement briefing, Odin VP Alex Danyluk told us cloud-services automation is quickly becoming a do-or-die proposition. No doubt. Managed service providers face the same pressures as middlemen everywhere -- unrelenting pressure to deliver services faster and more cost-effectively.
In its announcement, Odin said its partners have already delivered more than 1.7 million Office 365 and Exchange business class email seats.
Highlights of Odin Service Automation for Azure in CSP include:
Unified and automated provisioning, billing and customer management across services
A plug-and-play CSP module that eliminates coding, integration and service update complexity
Bundled Azure services with many other Microsoft offerings, including Office 365
Ability to automate and build value-added hybrid applications