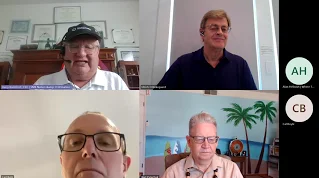 Long-time and loyal SMB Nation member Ulrich "Uli" Kirkegaard endured a life alter event in early August with the Maui fires. He lost his home and business as did many of his beloved small and medium business (SMB) clients. The purpose of this content is to properly introduce you to Uil and have you discover and share with others what challenges face this well-respected managed services Provider (MSP).
One way you can help immediately is to contribute funds are you are able. Then further down the road he can use supplies and even feet-on the-ground (something we have done much of since Hurricane Katrina 18-years ago). I plan to visit Maui in early December or early 2024 (join me!).
Watch the conversation HERE!
You may assist Uli and his family at this GoFundMe site https://gofund.me/d8d9d53d