Harry Brelsford of SMB Nation sits down with Marvin Bee of MB Systems of South Florida Inc to discuss the 2022 TechCon Unplugged Conference, which was a dedicated multi-day conference for IT business owners. This in person conference which took place in September 2022 in Chicago catered to IT professionals who wanted to learn from thought leaders on how to improve and maintain their MSP business.
In September Spiceworks Ziff Davis published findings in its annual 2023 State of IT report — exploring IT budget plans and tech trends to uncover areas of growth for tech vendors and empower buyers with data to inform strategies for navigating an uncertain market. Although 83% of businesses are concerned about a recession in 2023, B2B tech marketers can look forward to growth — 51% of organizations plan to increase IT budgets in 2023 vs. a narrow 6% that plan to reduce their spend.
On this SMB Nation Podcast Harry Brelsford of SMB Nation sits down with Josh Liberman of Net Sciences Inc to discuss the industry. During the podcast they cover, the National Society of IT service providers, The Physical and Cyber Convergence Forum, Exchange, ChannelCon and much more.
Data breaches cost US organizations on average 4.35 million in 2022 which is a rise of 2.6% from 2021. With most breaches involving human elements, organizations should be running to provide employees cyber security awareness training. With ransomware on the rise and employees working from many locations' security awareness should be top of mind.
Harry Brelsford of SMB Nation sits down with Rod Mathews, who was recently announced as Axcient's President and Chief Executive Officer. Mathews brings almost 30 years of technology industry experience to Axcient and is a seasoned IT industry veteran with a deep understanding of the data protection space and the Managed Service Provider community. Mathews mentioned he was excited to join the Axcient team and build on their track record of growth. Watch the full interview and learn about Axcient's plans for the future.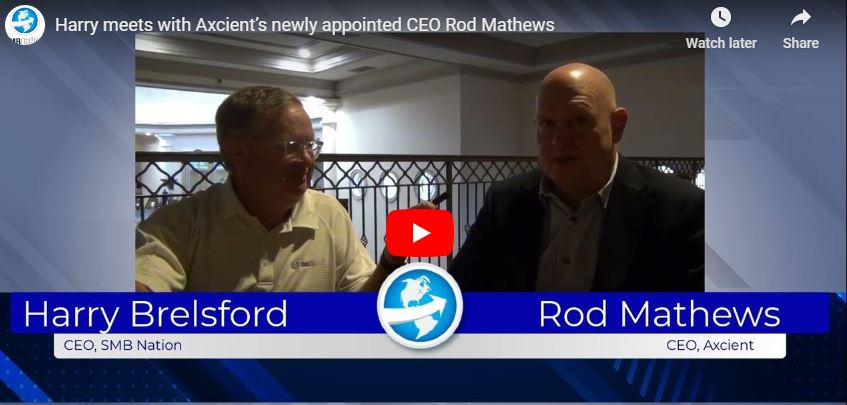 Watch Interview Here
Malware has evolved into a booming business for cybercrime organizations. With the latest evolution of Malware-as-a-Service (MaaS) which is a term use to describe the unlawful leasing of software and hardware for the purpose of conducting cyber -attacks. Although, MaSs typically targets low to medium vulnerabilities, ransomware is estimated to cost the world over $1bn yearly.
What is a rolling recession anyways? Quickly – while this might be your first MSP recession, it's likely not a deep dip as felt just a couple months ago. Sure some sectors like housing are down but others like cruise ships are up (way up). And properly executed, cybersecurity stuff is at least recession resistant if not recession proof!
What's the big secret to MSP success right here right now?
Very simple – it's not only about the tools but the magic of the MSP magician using the tools.
Enter Security Center for M365. Here's the good news. SkyKick, a Seattle-based MSP ISV, has just released Security Manager for M365 environments exclusively for MSPs!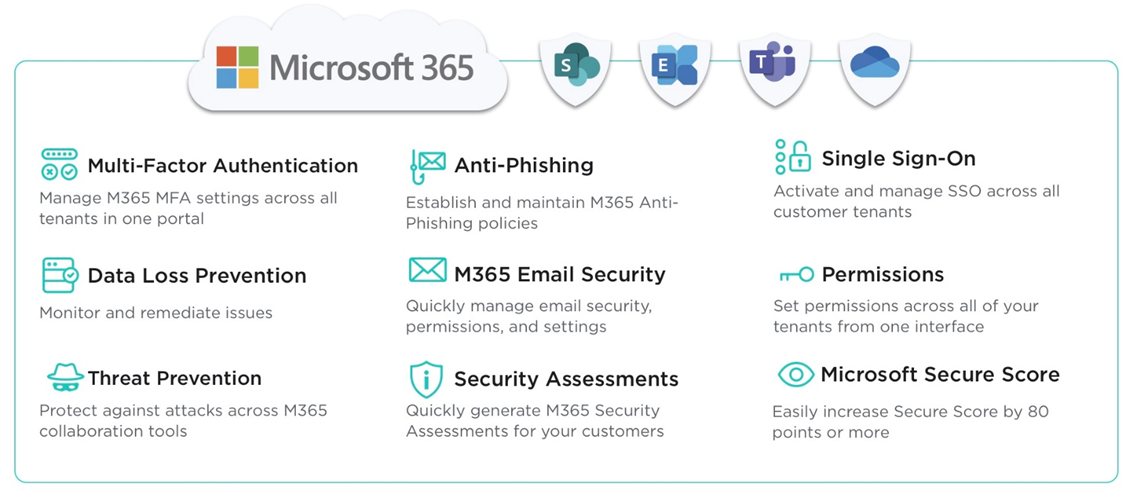 And the dets followed by a Call to Action and some easy links!
SkyKick launched their newest product, Security Manager for M365 in Q4 last year, and it's really catching fire. Want to be sure that you're aware and give it a look

Security Manager is Valuable to MSPs

Need for Security in SMB market is growing – Partners need to adjust

We are seeing SMBs start to shop around and make decisions on IT providers based on their ability to deliver these services.

The type of ticket requests include help for MFA, SSO & anti-phishing.

We estimate that these type of requests are approx. 21% of an MSP's existing tickets

SkyKick Security Manager is a powerful and easy for MSPs to use tool to Find – Fix – Automate M365 Security for their customers.

See all Customer Tenants and Secure Scores in 1 Pane of Glass

Ready-to-use Automation workflows that provide out-of-the-box security alert remediation and data security for top M365 security scenarios, including MFA, SSO & anti-phishing

Security Manager is also a powerful tool to help GROW MSP Security Revenue

Easily turn customer appetite for security into Security Offerings to monitor their business and charge more per customer

Built-in reporting to engage prospect customers for increased security services

Call To Action!
And final a few Customer Reactions!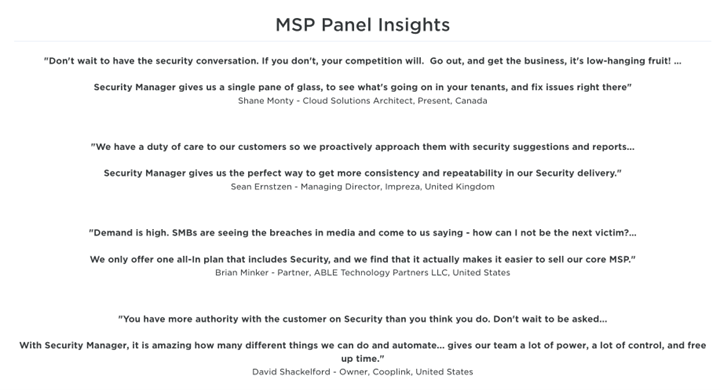 By Gary Audin
MSP customers are using collaboration tools especially for remote and hybrid workers. The cloud-based collaboration services are accessed through multiple network technologies. These network technologies can perform well or produce impaired user experiences.
Cyber Crime has had an 894% increase in brute force attacks on Remote Desktop Protocol (RDP) servers during the pandemic. These attackers have exploited remote login credentials, as many employees have worked from home as a necessity to do their job.