Some readers will recall with interest Ingram's early bleeding edge cloud marketplace attempts before the Great Recession and the Obama Administration. It was 2008, and
Ingram's Seismic initiative was way ahead of its time at our SMB Nation Fall 2008 conference in downtown Seattle. Industry leader Justin Crotty spearheaded the initiative and started a long journey to change a culture, something that typically takes a generation.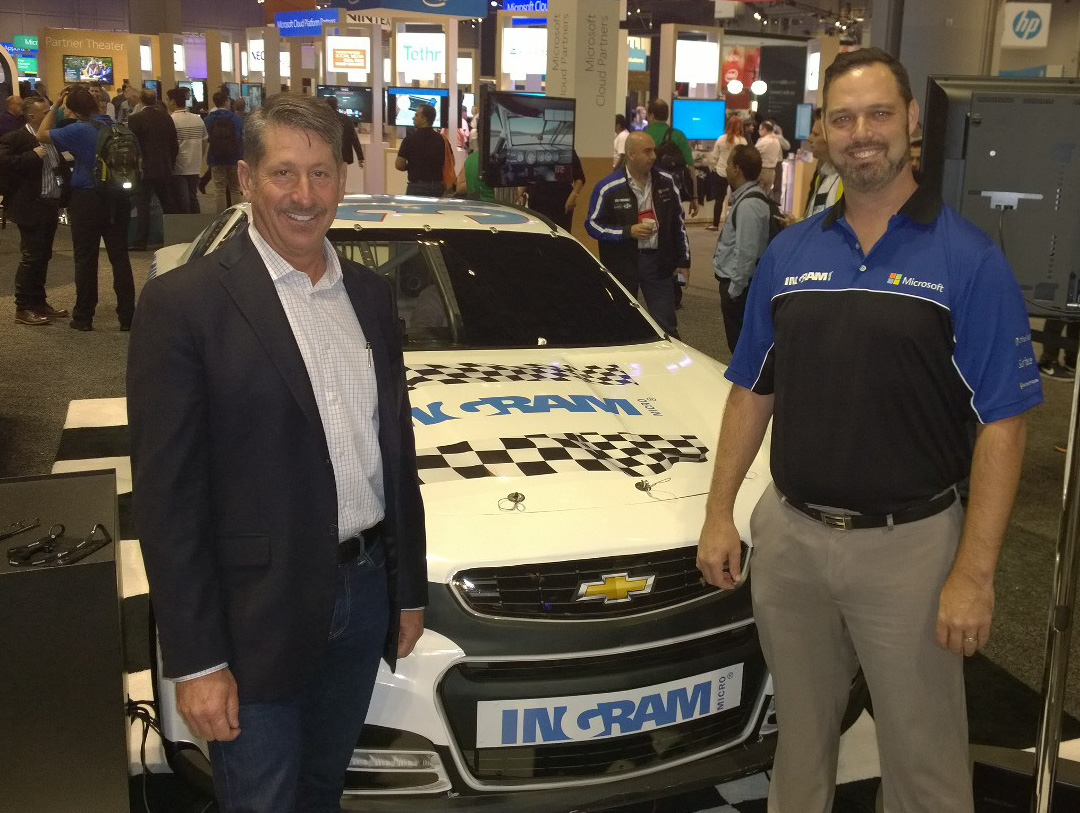 Suffice it to say, one technology generation has now passed and Ingram's early evangelical missionary outreach is now resulting in conversions with its now-branded Ingram Micro Cloud Marketplace. I caught up with Dan Shapero, Director, Global Cloud Marketing Ingram Micro and his team at the Microsoft Worldwide Partner Conference (WPC) this week in Orlando, Fla. for an update on how Ingram intends to maintain momentum on its early cloud adopter, now cloud leader status.
Shapero shared Ingram is capitalizing on two Microsoft cloud strategies.
Advisor to Cloud Services Provider (CSP) Program
Ingram is taking an opportunity to help resellers transition away from the legacy Microsoft cloud advisor program, which was essentially a referral program wherein MSPs felt they gave up client control.
"We're helping the CSP take control back of customers with the new CSP program," Shapero said. "The CSP can manage the end customers, do the billing, provide support and select the pricing."
The new role allows the Microsoft partners to "repurchase customers," which on the surface seems like an odd concept. An example best illustrates the situation: You are Joe the CSP, and you have 50 Office 365 E3 customers. That would be 50 licenses and on the advisor model today. In order to move to the new CSP program, you would allow the legacy advisor-based Office 365 E3-liceneses to expire and then purchase the equivalent Office 365 E3-licenses under new CSP program. On the surface, this isn't nearly as complicated as a debt repurchase program on Wall Street LOL!
But I was appropriately skeptical. Having been the victim of Office 365 and Microsoft Dynamics CRM programs where partner licenses were "transferred" to a new program such as internal use right, I immediately thought of the service interruptions that I have personally experienced and the staff downtime my company, SMB Nation, has suffered. Shapero asserted that there is no interruption in service.
"We launched that motion on May 15, and 120 opportunities converted in first month and no interruption," Shapero trumpeted.
So, how does this motion occur? This partner motion happens via the Ingram Micro Cloud Marketplace where the process enables the repurchase and the CSP functionality.
More Marketplaces
The second pillar message at WPC was the introduction of four new Ingram Micro Cloud Marketplaces. These "marketplaces" are by geography and now exceed 13 territories with language and currency support.
The baseline marketplace experience is a business-to-business experience between Ingram and the CSP. As an extension of the marketplace, any reseller has access to the ability to set-up a business-to-customer (B2C) storefront to serve end customers. This B2C storefront includes brand integration (the customer would not know the name Ingram Micro) and a web store to allow end customer to purchase solutions directly from the CSP and even in self-service mode.
Additional features and benefits include the ability to set-up promos, cross-sell and upsell. A sophisticated shopping cart feature dynamically features promos and specials links after point of check-out. Let me explain. When you are nearly done shopping at Amazon, you are often presented with additional offers and incentives to add to your cart. If you purchased a camera, you are contextually offered the opportunity to add camera lens and a tripod. It's a bona fide retail motion that can add incremental sales revenue, of course.
"The CSP, can even add his or her own service SKUs as a recommended cross-sell option," Shapero said. "For example, perhaps the customer would like to bundle a managed service option with the Office 365 licensing purchase at check out. The managed services SKU would be unique to the CSP's own market conditions, pricing, services provided, etc."
Bottom Line: Put Ingram Micro on your watch list, as it seeks to extend its lead among major distributors in the cloud marketplace.