It's that time of year when pundits are preaching what's hot and what's not in the new calendar year. As a fancy pants analyst sitting at his desk on Bainbridge Island typing, I resemble that. Today I want to focus on security. Recently I checked off the box on IoT here.

Security Supply Chain
For five years, I sat on the program advisory committee for
ITT Technical Institute (a for profit college that ultimately was shuttered for student lending irregularities but that's for another blog and way past my tenure LOL). Despite what you read with a simple "ITT" search, I can tell you this – they were spot on with a focus on technology-based security. In their information systems curriculum, it was brilliant. At the time, there was only one academic major: security. The system had over one hundred campuses, typically in office parks and near major employers like Boeing. By my estimate, it was training 10,000+ technology professionals annually. They all used the same curriculum (books, syllabus, etc.) and were literally on the same page. That is, if you attended ITT in Everett Washington near Boeing and your job transferred you to Long Beach, CA; you would start on the same page (e.g. Page 56) that you were on the prior week in Everett. Hope that makes sense but it was a solid way to teach security across a large student population.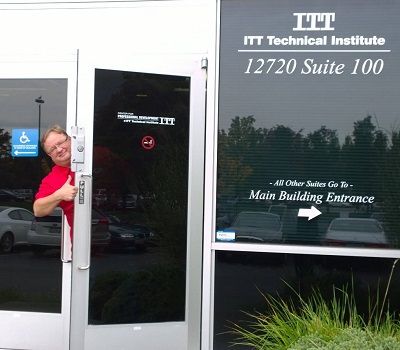 More importantly, this example of ITT and security underscores the importance of filling the supply chain with talent. This is both an opportunity (especially for a young person in college looking for the next great thing) and clients and firms seeking training talent. Does that make sense?
If you kill the supply chain, you kill the industry.
Can't Swing a Dead Cat
Looking over the other annual forecasts in the SMB channel plus the line card for 2018 conferences, I see no shortage of security conversations. Ours is an industry of excesses and pendulum swings so it's not a surprise that security is one of the most mentioned/trending topics. That's typically a warning sign (my first "overexposure" to trends in this industry was the introduction of switches a lifetime ago). However, security is different. It's an evergreen and just keeps getting greener.
One to Watch
Security is a huge topic with lots of niches and areas of expertise. So let's take a small bite to chew on. In 2018, I'm encouraging you to keep an eye on a nimble and spunky ISV called NinjaRMM. It's core business is measurement. But as the old song goes, that which we can measure, we can manage. And that's both the beauty and simplicity of the ninjaRMM single pane of glass management console. One of its IP assets concerns its acquired knowledge in the security field; and I'd offer it's roadmap investments in the security space in 2018.