SEO Audit Tools make it easy to perform an SEO Audit of Websites & Blogs automatically. Otherwise, doing an SEO Audit can be very time consuming and involve tons of complicated manual checks. Luckily, there are plenty of good website audit tools available online. Here's a list of Top 10 SEO Audit Tools that you can use for your websites & blogs.


10 Best SEO Audit Tool for Website SEO Audit

It's important to remember that there is no one-size-fits-all SEO Auditing Tool for Websites. You need to try out each of these good SEO Audit tools to see if they fit your requirements, before picking a website auditing tool to improve your search engine results.

1. SE Ranking Website Audit
SE Ranking is an amazing SEO Audit Software for web developers, content writers & web designer. It identifies all Website Errors in minutes and provides a list of tasks to improve website SEO performance. It performs SEO Audit of your website based on more than 70 parameters such as On-Page SEO, Meta Tags, Content, Domain Checks, Image checks, Link Analysis, Usability, Mobile SEO Optimization and Website Technologies.
Here's an SEO Audit Report Sample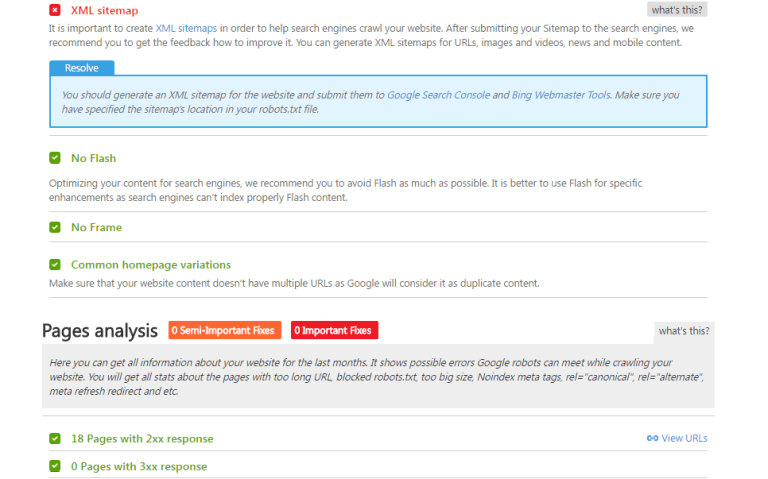 It generates a detailed and free SEO Audit Report that provides a website audit checklist of Errors, and Tips to improve SEO performance of your website & blog. After completing the SEO Audit Analysis, you can even export the Audit Report as a PDF or email it.