I've really struggled to see the Internet of Things (IoT) opportunity for MSPs. While IoT was/is a topic de jour at nearly every MSP-related conference currently, it's still a pie in a blue sky concept. So what's the reality of IoT as I write this in early 2018? I'd offer industrial applications that are, to be brutally honest, far afield from the traditional MSP world.


I have two data points to back up my research.

Both involve relationships I have from the Microsoft days. First, there is an employee
who recently returned to Microsoft from other endeavors and spent a year researching IoT in the Azure product group. We had lunch discussing the old Response Point product inside Microsoft Research but more importantly, his view of IoT. Basically the Azure product team is going to view IoT as CONSUMPTION! The trillions of data bits gathered from industrial cafeterias (rea coffee makers needing a maintenance visit) and trucks crossing the country will fill up Azure storage containers. At the end of the day, the Azure business model is timesharing and consumption so the more the merrier.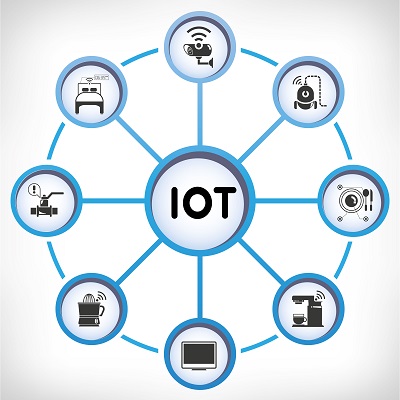 The other IoT encounter concerns Stijn Henrikse. We worked together inside Microsoft SMS&P during the Small Business Specialist Community (SBSC) era. Recently he landed at Fluke Corporation as the Chief Marketing Officer (CMO) of its Fluke Digital Systems group. MSPs will fondly recall Fluke as the gold standard for network measurement instruments. We met for coffee over the holiday break and he offered the most practical insights into IoT that I've received to date. It concerns industrial applications here and now. Think HVAC systems inside buildings. Then think of a medical campus with a large number of building having different and varied systems. I'd offer Fluke early success in IoT in this realm are akin to the adage "…that which we measure we can manage."

So how can I relate this to the world of MSPs. There is an emerging answer: NinjaRMM. This spunky ISV has gained traction in the SMB Nation community with its solid RMM product and, equally important, its community participation. In working with NinjaRMM during 2017, I discovered its development roadmap was already pointing towards incorporating IoTisms into its portfolio. Of course the timing isn't announced but I can tell you this. It's the underlying commitment to product research and development from NinjaRMM that will make IoT reality for MSPs. How do I define reality? The answer is that it must cashflow (hey – payroll is due on the 1st and 15th mate).

Here is an interesting article we recently curated on the SMB Nation site "The Top 8 IoT Trends for 2018" that you might enjoy.

I'd love to hear how you, the SMB Nation member, is working with IoT. You know how to reach me. Thanks!