Here at Pronto, we develop websites for small businesses who serve local markets. In the vast majority of these businesses we work with,
the founder and owner are regarded as the "face" of the business, or the best representatives of it. With the number of websites we work on and clients we communicate with on a daily basis, we often wonder why some business portraits and CEO headshots are quite frankly poor in quality.
Displaying the portrait of the company head may be a bit old-fashioned, but it many cases, it could be highly advantageous. In most cases, a portrait of picture of the owner projects how professional and genuine a firm is, since it is very much willing to show who the main person is behind the business. In many small businesses the portrait of a business owner allows customers to put a face to a name of the person they want to deal with. If used on websites, the right photo can be significant in engaging a visitor who could be a prospective client.
Images count. In fact, a study has shown that pictures on Facebook Pages acquire 53% more "likes" compared to ordinary imageless post. It has also shown that people comment a whopping 104% more on posts with images than those without.
Here at Pronto, we have always believed in the significance of "visuals". That being said, we usually don't see client portraits that bowl us over or at the very least "wow" us. There is no reason why this should be the case because it pays to invest on headshots and business portraits that are done professional; showing your best side.
When we began to realize this, we did what an ordinary person does these days and searched on Google to see what we could find. From our research, we were able to cobble together a list of what it takes to achieve outstanding business portraits and avoid dull-looking ones. Here is what we have found:
Show your personality
One of the first great sites we found was Steve Z Photography which has some impressive examples of business portraits. What they have are fresh, non-static images about the person in the photo - the poses really show the kind of person the subject is. The owner Steve documented a session with Stephen, one of his clients. Steve captured brilliant photos of him that even brought out his personality. This style could be useful in many ways.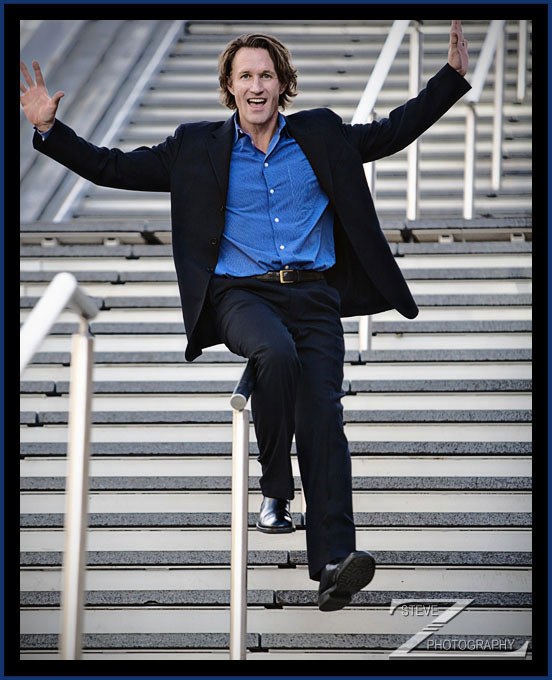 In an interview with Steve he mentioned, "I make sure the subject is engaging with the viewer, and projecting a likeable and approachable persona in his business portraits." As you view Stephen's shots, you already have a real connection with him. Most of his shots can be used as profile photos for a website. However, when I visited Stephen's Facebook profile and website, he is not using such images.
It really is about the little things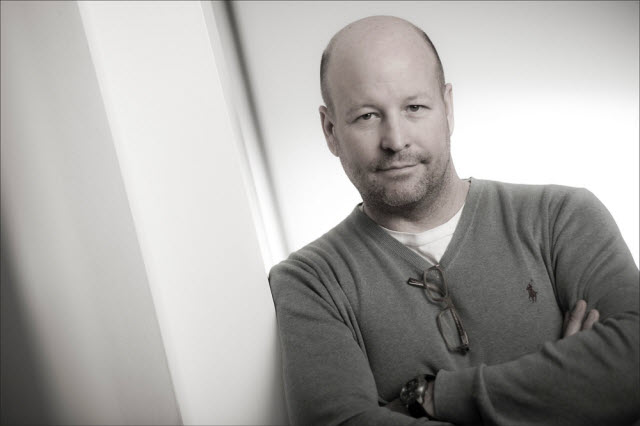 We also spotted Michael Ray, another ace photographer. His showcase has a collection of excellent business portraits as well. The thing we liked most about his work is that it seemed professional, a bit serious but generally nice and warm. Check out his other collections of portraits and you will see a set of creative photos that are great at projecting a positive business image.
We asked Michael his opinion about the qualities of the right business portraits, and he commented, "A great business portrait is one that contains as many of the following traits as possible:
Show's the subject's true personality.

Subject should appear relaxed.

Background environment should be relevant to subject's business.

The mood of the lighting should support the mood of the subject's business.

Photo should be simple and well composed."
These things seem easy to do on your own, but only an ace photographer can get away with nuances like the ones listed above.
Balance between creativity and professionalism
Finally, we came across photographer Matt Wain who has a solid portfolio of business portraits and corporate shots. This one is that we liked best. It looked like a candid shot of a woman in a corporate attire, which is a conservative business outfit. The shot was in black and white, and was made extraordinary by the woman's smile. The background is a target, with the subject in the center, projecting "bull's-eye".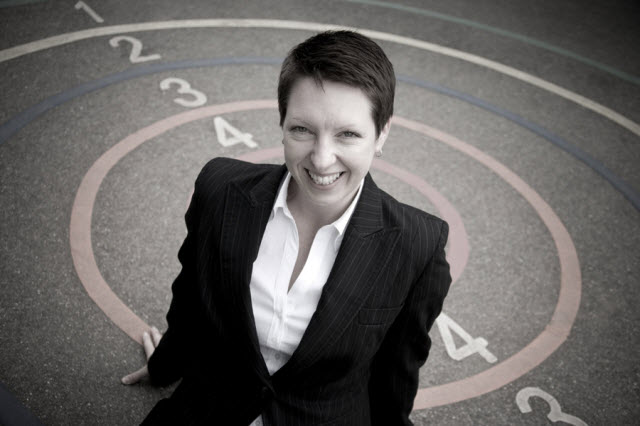 Again, it may seem like a small deal, but only a professional photographer can help develop such a creative idea that adds character to your portrait; makes it shine among standard headshots yet still preserving a professional look.
Start Now!
Based on our research, you need not be gorgeous like Elizabeth Hurley or hunky like George Clooney to look great in photos. It may take some investment to attain this, but you will be the one to reap the rewards.
While this may be an investment, professional photos can last a lifetime, especially in this digital age. You can use these for all your social media profiles-Facebook or LinkedIn; or your main website. It pays to do your homework first and find a really good photographer who has a solid portfolio of brilliant corporate shots and business portraits. Do not settle for anything less.
Now, enough of the iPhone selfies and Instagram pics, it's time to go out there and find us a great photographer.
Tim Kelsey is Director of Marketing Services at Pronto Marketing, leading a team of MSP online marketing professionals in SEO, AdWords campaign management, social media, content marketing and more.