We received an e-mail bright and early this morning from one of our contacts at D&H Distributing with a reminder that today is the end
of life for Windows XP. Our contact included a neat countdown (from 5:45am PDT today) showing 15 hours left on the OS (see below).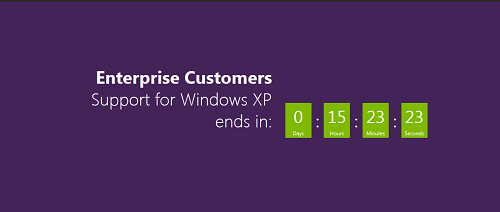 With today's milestone, we want to know: what are your plans for the future? Take a bit of time and tell us in the comments section, or on our Facebook page at: https://www.facebook.com/smbnation.