Story by Rick Whiting -

Business intelligence software developer Information Builders is making a major push into the SMB arena with its WebFocus Express
business intelligence software. And it's relying heavily on its expanding channel operations to make that happen.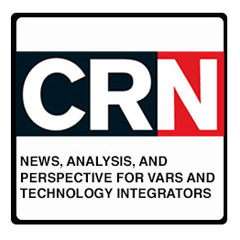 Last month Information Builders made it official that WebFocus Express is available through its channel network via distributor Arrow Electronics' Enterprise Computing Solutions business. But the New York-based company has been working with its growing roster of channel partners for some time to bring the Express product to SMB customers.
"We are very happy to see [Information Builders] investing more heavily in its channel efforts in the SMB market," said Arun Gollapudi, CEO of Systech Solutions, a Glendale, Calif.-based solution provider that focuses on information management and analytics services.
[Related: 2015 Big Data 100: Business Analytics]
Systech has worked with Information Builders for many years, largely concentrating on providing its flagship WebFocus business intelligence software to large businesses. But now the solution provider is one of a growing number of channel partners riding the company's SMB push and new WebFocus Express to reach new opportunities.