Let me start by expressing profound gratitude for the positive reaction to my first MSP Navy blog. It's refreshing and reinforcing that we are community!

I have an update. One of the replies I received was from Ken Dwight, a Houston-based MSP at The Virus Doctor.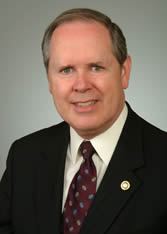 Ken Dwight
Dwight shared "Thank you for posting the article about Tim Loney. I'm in Houston as well, and live less than 10 minutes from Tim's office, but had never heard of him. I've sent him an e-mail offering my help in any way I can. Miraculously, I had absolutely no storm damage, at home, my office, or my vehicle. I had a brief power outage while I slept Monday morning, but that's it. Considering that my area received an unofficial total of 45.8" of rain in 5 days, I'd say that's pretty remarkable."

"I'm sure you'll be hearing more from Tim about the results of your article. I saw you at the CompTIA ChannelCon event in Austin recently, but didn't have a chance to introduce myself." Dwight shared. "I've known of you and your organization for years now, and I appreciate all you do for the Channel."

The purpose of this update is to keep the important Harvey news cycle going. My first blog HERE has information on how you can help. My intention is to keep the dialog alive for the foreseeable future with periodic updates. Next installment I'll speak towards what the IAMCP is doing plus an offer from CompTIA.
Please let me here your story. We are community and we stand united during times like this. A perfect past example was how we rallied around New Orleans 12-years ago with Hurricane Katrina. It's time to do it again!

Thank you for supporting Tim Loney's efforts HERE as you are able.
UPDATED: Dwight sent the following update "One aspect I'd encourage you to include is a reminder of the scams and phishing e-mails that are sure to come out of this tragedy. I've already received several sample e-mails to send my clients, warning of this unfortunate threat."