By: Rebecca Shipley

When launching your startup, it is likely that the thought of how to best get exposure and a loyal following. And even better if you can do so while also building up your brand identity and its ability to be recognized and remembered by consumers, right? With the right elements, your website can make this happen for your startup. Use your website as a powerful tool to develop your brand and its ability to connect with and engage consumers.
Domain name
Your domain name is a link to your website (both literally and figuratively) that people will interact with before even reaching the homepage of your site. Therefore, you must help set your site up for success by choosing and registering a domain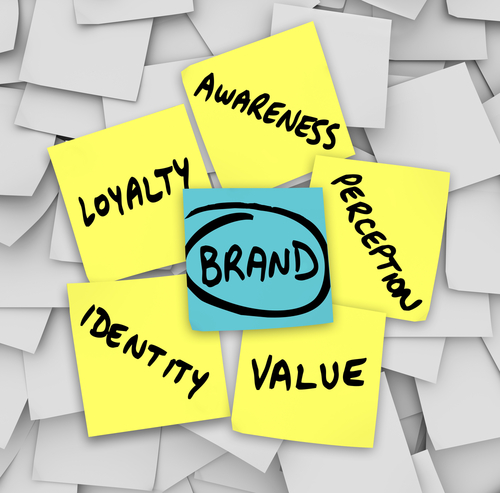 name that ties in with your brand and promotes recognition and remembrance of it.
Make the domain name for your site something that is short and sweet, no longer than about four words. It should also be simple to spell out and to share, whether through word-of-mouth or digital mediums. Avoid using hyphens or numbers, as they tend to be accidentally put in the wrong place or left out entirely. These things will help your site's domain name be remembered and shared, and as a result, promote brand recognition with more people, both on- and offline.
Your site's domain name should also be brandable in the sense that it should itself be relevant to your brand. When a person sees it, they should know that it is connected to your brand if they are familiar with you. If a person has never before heard of your startup, once they visit your site they should see how its domain name ties in with the brand that is presented there.
Logo
Your brand's logo will take up some valuable real estate on your website, placed prominently at the top of its homepage and various other internal pages. Ensure that it speaks to the message your brand wants to communicate and gives people the right idea of what your brand stands for and represents.
Both in design and in color scheme, your logo should not be too similar to that of your competitors. Avoid having it be overly fussy in a way that detracts from all your hard work on the rest of the site or that makes your brand look like it was indecisive on what it most wants to convey with its logo. The right logo makes a website and its design, as well as further promoting the site's brand. The wrong logo can confuse consumers as to what your startup values and/or has to offer them.
Links to social media
Include links to each of your brand's social media accounts on its website in a way and in a location that they are easily seen. Place them prominently on the site's homepage or on a clearly identifiable tab. By directing traffic to your social media accounts through your website, you are allowing web users to see more of your brand's content through its social media posts and your brand to build up the engagement of its social community online.
Content catered to your target market
Everything your brand does with its website needs to be done with its target market in mind. Give them content they find interesting and useful within your site. If you are not quite sure of who makes up your target market and what it is your target market wants to see from your brand, you will need to conduct market research in order to find out. This can be done either through primary research methods (like surveys and focus groups) or secondary research, in which your startup takes data already collected by an outside organization and uses it to form its own conclusions.
Know who you are using your site to market to, what it is they like and want to see, and craft your site around this knowledge. It is much easier to promote brand recognition with a specific segment of the market that you are working to get the attention of with your site than it is to attempt to do so by making general content that you hope pleases everyone.
Of course, your startup's website needs to express what it is as a business and what it has to sell to the consumer. On top of that however, it needs to be a part of your startup's online presence that serves as a strong representation of its brand and allows visitors to it to see that brand. Having your brand represented well on your site will allow people to recognize it, remember it, and be encouraged to follow along with all it is doing.