Following up on the lead story mobility, let's talk about how to SPECIFICALLY MAKE MONEY.

Introducing a ground-breaking outreach tool for today's technology. TwoVie Hub provides instant two way communication between your organization and the people you serve.
Didn't think an App was within your reach? Now it is!
Push Notifications
Push important information immediately to mobile devices when needed.
Update Your Audience
Make your communication more efficient and effective by keeping people up-to-date about your activities and news.
Event Calendar
Publish dates and events that strengthen involvement with your organization.
Receive Feedback
Receive feedback from your app using the one-touch access form. App users can send images and GPS location, if desired.
One Touch Call Button
The App provides an easy way for users to reach you.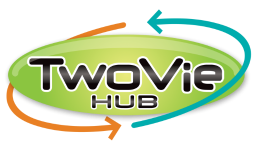 LogicTree IT Solutions, Inc. is a U.S. based information technology company providing solutions for enterprise, cloud and mobile applications. LogicTree IT is structured to design and develop software in a planned and systematized process for both Web and Mobile Platforms.
With 17 years of experience in the IT industry and over 7 years of mobility expertise, LogicTree IT's proficiency spans the entire range of IT development from conception to final implementation.
Over the years of developing software for many different industries and associations the Company realized the need for an affordable, easy to use two way communication system designed for organizations and businesses.
TwoVie is the result of that effort. LogicTree IT continues to develop new features based on requests from members and makes them available through TwoVie.
Conclusion
We've already established the size of the mobility opportunity. The purpose of the blog was to be the "verb" and show you how to capitalize on the mobility opportunity. Start HERE.