By Pete Engler

With today's emphasis on "modern" marketing, we're told we need to understand who and where our prospective clients are so that we can help guide the decision-making process. Is it really possible to influence your customer's buying decision? Who are your customers, and where do you find them? As a technology reseller, you've likely tried to answer all of these questions in an effort to increase sales. Here are some basic considerations for reaching and influencing your buyers.
When researching this topic, it quickly becomes clear that the vast majority of information about "who" the technology buyers are require that you classify buyers by their age, or generation: Baby Boomer, Gen X or Millennial. This is probably not surprising given that we tend to believe buying habits vary greatly between the youngest (Millennials) to the oldest (Baby Boomers). If segmenting your customers solely by the generation into which they were born, then the next set of information you want to understand is which group makes the majority of purchasing decisions; are the decision-makers spread evenly throughout those groups; and how can these buyers be influenced? The next dilemma is how to reach the decision makers. Where and how to find buyers has changed, in large part due to the digital age. Buyers are now reached through social media, internet ads, product review sites, product reviews on vendor sites and others. These avenues have also contributed to making purchasing decisions easier and sometimes much quicker, because information is now at the buyer's fingertips. But are these sources of information influencing like we believe? The only real way to answer that question is to talk to your customers; but research tends to confirm that technology buyers are heavily influenced by the online content they consume from third parties, peers and vendors (or brands).
Knowing how your customer base gets their information is vital in marketing to them. Using recent studies and blogs posted by the Arketi Group,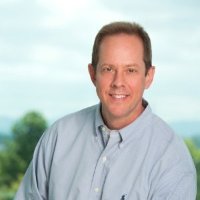 MarketingSherpa and Techaisle, the findings show all tech buyers, regardless of age, use essentially the same methods for obtaining information to make purchasing decisions. The methods most likely used are traditional, such as product demos, vendor meetings, white papers, colleagues and referrals from industry peers. While the methods may be traditional, the delivery of all this content is vastly different thanks to the internet and social media. These are most likely the avenues where the information is found so vendors and VARs need to maintain strong online marketing efforts.
Another twist with marketing comes through word of mouth. While online peer review is an influential source of persuasive information, you cannot discount offline word of mouth referrals. As a reseller, your reputation in the local market is key as decision makers network and compare notes on VARs, vendors and solutions. In speaking directly with resellers, many still maintain a steady and growing business via word of mouth alone. Others say they rely on the founder, or sales and marketing teams, to figure out who the decision makers are in each target account and use traditional sales techniques to persuade them to purchase. When it comes to word-of-mouth influencing tech buyers, this is one area where you may see a generational difference. Unlike Gen X'ers and Baby Boomers, Millennials have not been in the workforce as long and may not have the same network of peers and offline research avenues established as an older generation worker may have. So they may rely more on their colleagues for information.
When it comes time to locating and making contact with the business that is ready to buy, it may be tricky to identify the person who has ultimate decision-making authority. This is sometimes closely held information. Within any organization, especially across the SMB space, the individual who has the authority to buy and how they are influenced can vary quite a bit. The purchasing power may depend on the structure of the organization. For example, when it comes to IT-related technology, the IT manager may have the authority. Given the size of the SMB, the final decision could be left to the CEO, based on the input from the various department managers. Or if large enough a CIO spends as they see fit to support an organization within their budget. In some instances the decision maker may not know technically or functionally which is the best product or service the organization needs. Instead, a subject matter expert will outline the pros and cons with a few solutions making the final cut. Then pricing undoubtedly becomes the defining piece to win the sale.
The safe bet is if you are selling a specific product or service and don't know who has the final say, find the owner of the corresponding department and they will either make or heavily influence the decision. There are many ways to find this stakeholder, from traditional, "old school" methods of calling the business, to more modern approaches such as using social media. LinkedIn, for example, can provide a complete employee directory, so to speak, and contact is made relatively easily through that social media site. In the end, even in the digital age the methods for reaching and passing information to prospects is a blend of the traditional and 'modern' marketing and sales approach. ________________________________________
Pete Engler is the channel marketing manager at Digium, a business communications company based in Huntsville, Ala., that delivers enterprise-class Unified Communications.