During the month of March 2016, the HPE ProLiant MicroServer (HPE SKU#783959-S01) is on sale at a 19% discount.
HPE's ProLiant MicroServer Gen8 is a super small and quiet "front office" server. This small server has companion stackable options – a switch called the HPE PS1810 (HPE SKU# JL066A) an 8 Port switch, and the HPE PS110 Wireless 802.11n VPN WW Router (HPE SKU# J9833A). What's more – for HPE Partners who use Engage and Grow www.hpeengageandgrow.com; you'll find award points available that you can't ignore.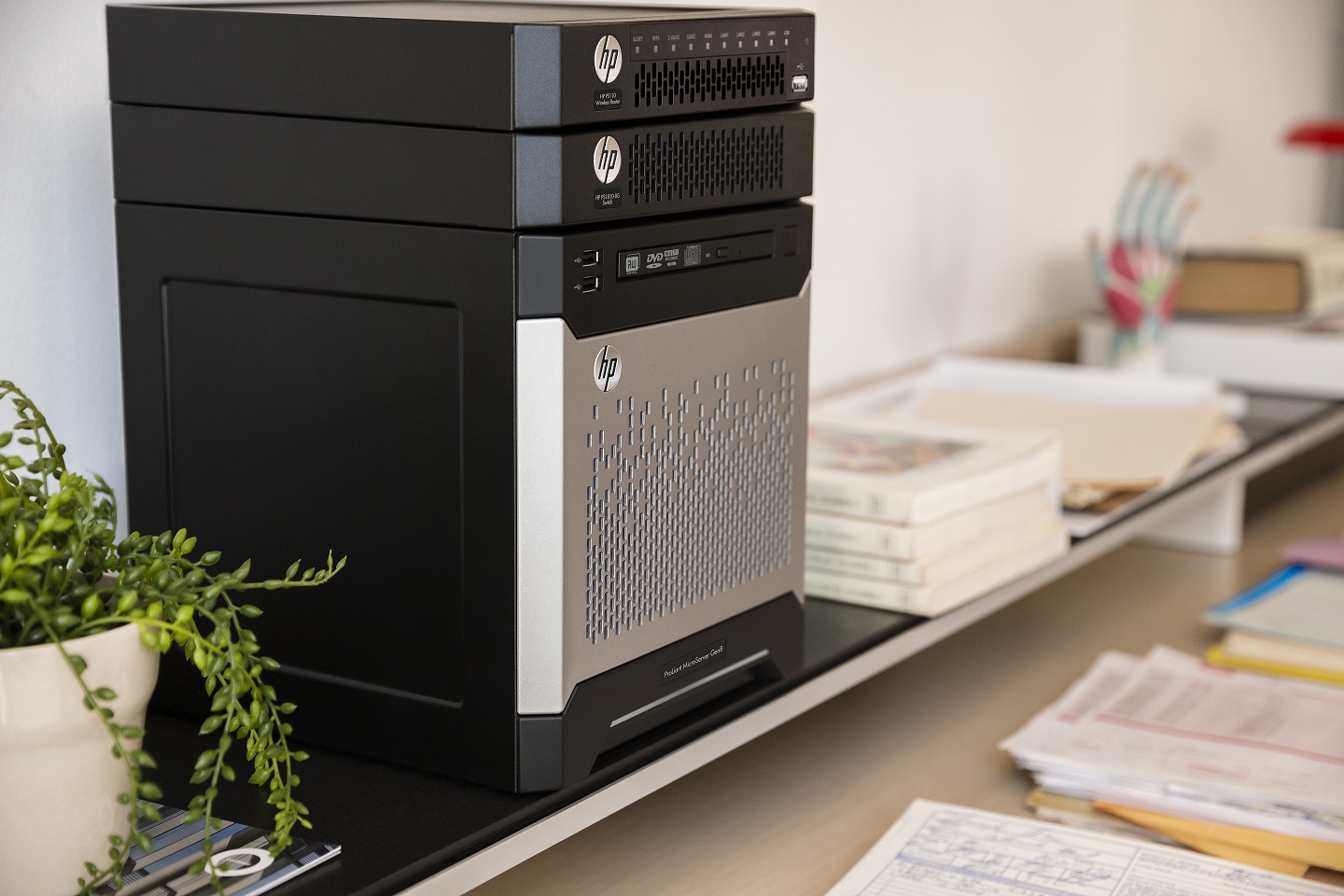 The award winning "little" server1 has a big personality for the home and small business. HPE SKU#783959-S01 is an affordable server that's loaded with four 1 TB drives and the Intel Xeon E3-1220v2 processor. This unique SKU also comes loaded with 8GB (1x8GB DDR3 Unbuffered UDIMM) and can be upgraded to 16 GB. For remote management this server comes Standard with HPE iLO Management Engine. When pairing it with the HPE Networking "lego" stackable options, HPE iLO consolidates the view of servers and switches in the network so workloads can be prioritized.
The HPE ProLiant MicroServer Gen8 is available with tool-less access to hard drives, memory, and PCI slots for simple installation or upgrade. And it has two up-front USB ports allow for easy deployment. It's quiet and easy to deploy. The server has been certified for Microsoft Windows Server 2008 (SP2) and 2012 R2 and tested for Windows Home Server 2011 and Windows Storage Server 2008 R2.
Use cases for this server have been for small businesses with up to 10 users. Home users have utilized this server for media and entertainment hosting. Several mid-sized companies have deployed this server as a simple Proof of Concept box. This server has been deployed around the world over 500,0002 times, so feel confident in your choice!
Learn More by contacting your distributor or by contacting D&H at This email address is being protected from spambots. You need JavaScript enabled to view it. or visit these websites: www.dandh.com/hpe or www.hpe.com/servers/microserver
Footnotes: 1. http://www.absolutelywindows.com/blog/2014/2/10/the-smallbizwindows-servers-of-the-year-2014-hp-proliant-ser.html 2. HPE Worldwide Sales of the MicroServer and MicroServer Gen8, HPE internal sales.