In a prior life, I was a college professor. True that!

So when I was recently offered the opportunity to check in on the state
of private colleges and universities, I flew the jump seat down to Denver. I attended the Association of Private Sector Colleges and Universities' (APSCU) annual convention in early June. It was an amazing experience as an outside analyst looking in.
A bit of historical context. After finishing graduate school in the mid-1980s, I immediately went to the front of the room to serve as an instructor at Alaska Computer Institute (ACI) in my hometown of Anchorage, Alaska. I taught computerized accounting at essentially the vocational/technical-level and loved it. My experience in that position led to a 12-year run of teaching for many universities, including Central Washington University and Seattle Pacific University. I observed that ACI benefits from being a counter-cyclical "product" in Alaska's mid-1980s oil recession. The classroom was packed and student funding was readily available to retrain people. While I wasn't directly involved in recruiting students, I recall the old-school tactics used included radio and TV ads, print ads, direct mail and open houses. Lead scoring wasn't a "thing" yet.
First of all, I'd offer that the individuals attending the APSCU annual conference are switched-on thought leaders. My first victim that I cornered to learn more at APSCU was go-getter Lauren Weymouth, vice president for business development at family-owned Ridley-Lowell Business and Technical Institute with seven campuses in the North East. Like many private learning institutions, Ridley-Lowell is focused on in-demand offerings such as health care. One of its infographics on its LinkedIn page concerns "Vocational Skills in High Demand Today."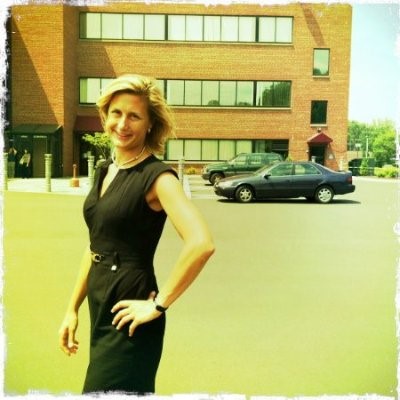 My conversation with Weymouth wasn't about triathlons, although she races, but about student recruitment. She shared that she still feels an affection for old-school open houses to recruit students.
"It's a positive way to recruit, have attendees meet with instructors and see the campuses," Weymouth said. "What's different today is the way that we communicate about open houses. We used to run print ads in the newspaper. Now we use social media such as Facebook."
Digging deeper, I discovered that Weymouth still runs TV and radio spots as a branding exercise highlighting student's success stories as testimonials.
"Referrals are still the highest convertor," Weymouth shared. "No. 2 is relationships that the admissions teams have developed in the community."
What was noticeably absent from our conversation was an in-depth conversation about lead scoring. Not that Weymouth and her team aren't overtly and subliminally doing that already, but my takeaway is that the data science surrounding predictive lead scoring is still relatively new in the EDU space. It's probably going to grow in popularity as private educational institutions have to adjust to compliance realities and a changing student marketplace.
With respect to Weymouth's leadership activities, she is on the APSCU board and really enjoys the dialog about what's working and not working with private institutions.
Stay tuned to http://www.smbnation.com for "This isn't your father's online university!: Part II" to see analysis on the state of private colleges and universities.