By Nathan Mitchell, AppRiver

For most people, change can be difficult, especially when it comes to Office 365 migrations. AppRiver's Phenomenal Care™ helps curb pain
points through proper preparation, utilization, and customization.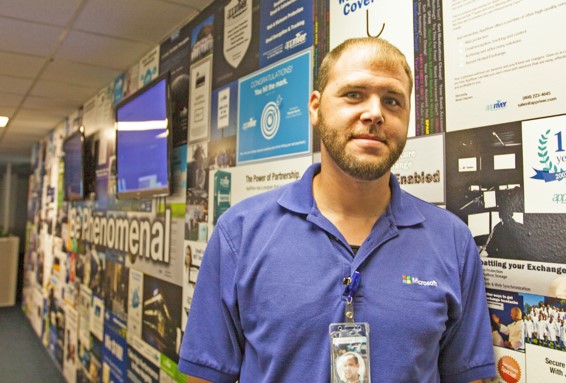 Preparation is often overlooked or forgotten. In many cases, customers are eager to utilize a new service and sometimes dive right into migrating without an afterthought to planning. This can, unfortunately, lead to the service being setup improperly and undoing the damage can be time consuming and complicated. For example, enabling Directory Synchronization without preparing Active Directory can create quite a headache. Therefore, AppRiver encourages preliminary planning and testing before starting a migration.
Utilization is another crucial part of a migration and it is very important to explore all options that are available. For example, migrating mail items is a common requirement of a migration and many options and tools are available to accomplish this. AppRiver often encourages the use of Migration Wiz to migrate mail to Office 365 because of its simplicity and efficiency. Office 365 also provides built in migration tools and classic techniques, such as .PST Export and Import.
Lastly, customization often gets pushed to the back burner. For example, many customers have intentions of utilizing SharePoint, but never actually do. Both purchasing a service without using it and not using a service that will improve your business are a waste of resources. Office 365 is a feature-packed service with unique options that can be tailored to suit each customer's needs. As an original syndication partner of Microsoft, AppRiver encourages our clients to educate themselves on Office 365 and explore its available features. We consider a migration to be successful once the client is fully operational on the service and any outstanding issues have been addressed.