D&H Distributing will celebrate the 25th anniversary of the New England Technology August 11, with sessions throughout the day covering Windows 10, SMBs and the
future of business and IT.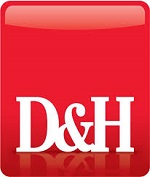 The show will include more than 60 vendor partners, as well as presenters Microsoft, Dell, Cisco, Intel, HP and Lenovo. D&H will host refurb and incentives booths, highlighting its refurbishing and rewards programs, respectively.
"The New England Show was the first-ever of our trade shows, which we established both to help our resellers develop business and to thank them for their loyalty," said Mary Campbell, vice president of marketing at D&H. "We have made good on an enduring tradition delivering the tools our resellers need to be successful, to grow, to acquire new competencies, and to leverage emerging trends. As we move forward with dynamic market launches such as Windows 10, we will continue to support our resellers in their efforts to be more competitive and profitable."
D&H customers can register for free here.