Connecting applications to the Internet of Things and web applications in the cloud is an important opportunity for developers, and IBM has stepped in to
help with its latest acquisition.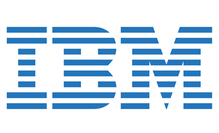 IBM announced yesterday it acquired StrongLoop, Inc., a provider of enterprise Node.js, enabling developers to create apps using APIs.
"With this acquisition, the industry benefits from Node.js' formal entry into the mainstream enterprise," said Juan Carlos Soto, Chief Executive Officer, StrongLoop. "As leaders in the Node.js open community, we plan to further advance open, community-driven innovation coupled with global, enterprise class software and services offerings to grow client value in the API economy."
IBM said it intends to integrate the Node.js capabilities into its software portfolio.