Story By Harry Brelsford, CEO, SMB Nation -

When a conference concludes, you leave on a natural high. That's called the sun tan
effect and lasts a few weeks post-event. You know the feeling. You're psyched to implement what you learned, but then like a sun tan, the glow fades a few weeks later. So I write this as I am sporting a sun tan from last week's Seattle Startup Week (tan in rainy Seattle?). Unfortunately, I only participated on the last day (Friday, October 30th) as I was unaware of the event (scary) and learned of it when colleague Dona Keating posted up a Facebook notice that she was speaking mid-day Friday.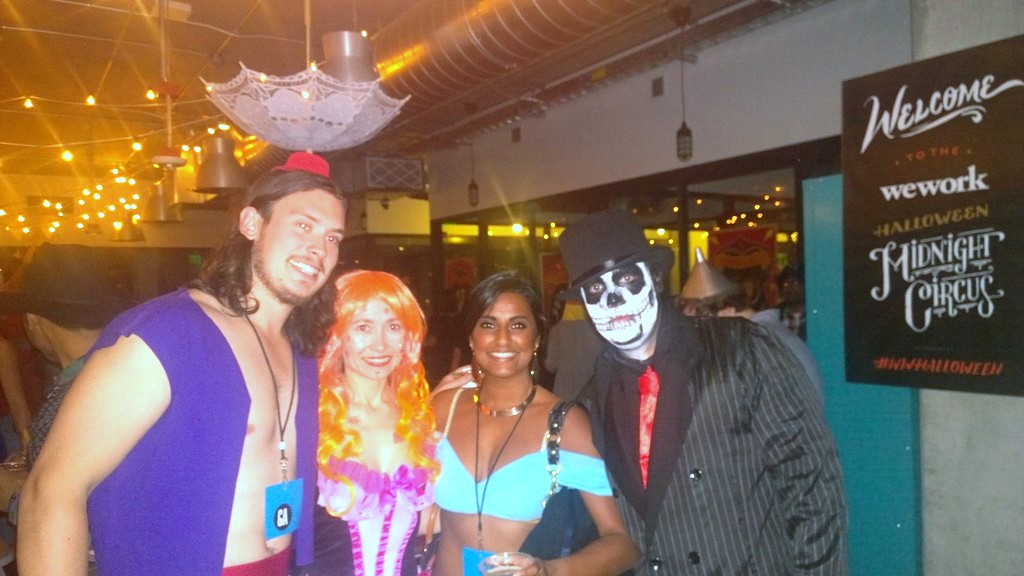 So I went to the event site (seattle.startupweek.co) and registered for free immediately. I did this so I could get in the loop. In essence, my registration will allow me to receive future updates. But my registration was also a lead for the sponsors. The primary sponsor is Chase, a financial institution underwriting the lion's share of the event costs (more on that in a moment). For its sponsorship, Chase would have received over 3,000 leads (the total number of sign-ups) who attended over 170+ sessions sprinkled across Seattle, from October 26 - October 30. To be honest, it was an event and I learned from one of the 13 event managers that it's held in 50-cities annually (like the Three Day Walk in a different realm). That would suggest that Chase is likely gathering around 150,000 leads for its sponsorship. I'd offer the leads are qualified, targeted and of high value to Chase trying to sell small business banking services.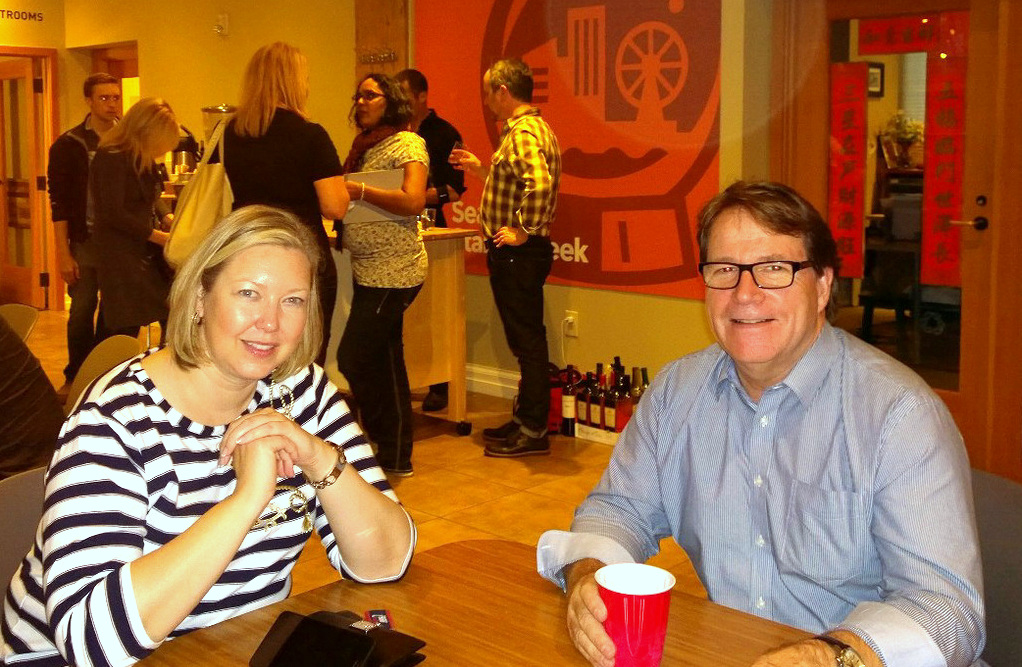 Melanie Gass (Microsoft) and Pat Murphy (LeadScorz, a start-up) talking business.
From an analytical point of view, I noticed a correlation to the SMB Nation "crowd" we know and love in that we're small business owners and ergo, entrepreneurs. But that's where it ends. The Seattle Startup Week audience was significantly younger and far more likely to explore new business opportunities far afield from the on-premises Small Business Server paradigm and even Office 365. This is the millennial crowd working in co-worker open spaces. These 20-somethings are very smart and focused on the new-new such as a mobile app to find uber movers. Needless to say, I was impressed and I will repeat.
So given I was a "Johnny-come-lately" to the event, exactly what sessions did I attend? Full disclosure: the Friday afternoon reception and the Friday night Halloween Party. Next year I'll actually go to lecture, LOL.