IBM and Portico Consultancy introduced yesterday the IBM Digital Experience on Cloud user experience platform has joined with Portico software in the cloud as IBM
and Portico collaborate to expand a SaaS ecosystem that allows SMBs and IBM Business Partners access to their applications on a trusted platform.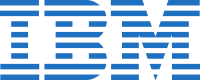 The combined solution is designed to support CMOs, CIOs and CHROs throughout the process of developing and delivering applications to better customer experiences.
"Our customers are telling us they need more functionality in digital experience software delivered in the cloud today," said Dennis Rot, Founder and Director of Portico Consultancy. "Businesses want configurable software that integrates with existing IT infrastructure and new applications to power their consumer, partner and employee portals without having to worry about installation, configuration and maintenance. They want to change customer applications on the fly, and have it work on any platform, especially mobile."
IBM Software general manager Marie Wreck said the collaboration demonstrates how an agile software environment in the cloud can serve users, help a company enter new markets and provide a space to test-drive ideas.