Just over a week ago, Silicon Valley Bank (SVB) was placed in FDIC receivership and essentially failed. The long-time financial institution is best known for financing technology startups and providing banking services to Venture Capitalist (VCs). MSPs can take a deep breath and exhale their anxiety for now. Read on.

I recently attended the famed South-by-Southwest (SxSW) conference in Austin and one of the tracks I participated on was the startup track. SxSW is known as a startup conference amongst other offerings. And as SVB was failing in real-time during the conference, you can imagine it was the buzz, as seen in the pic of a Sunday afternoon venture capital panel.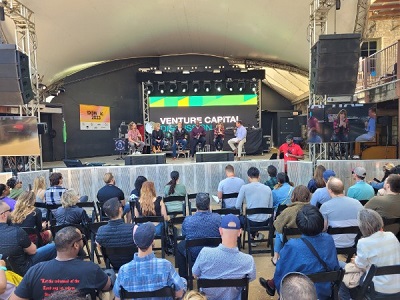 What the SVB failure broadly means.
These were some of the discussions:
Make the depositors whole.

Do not bail out the investors. That's why they are investors and risktakers. It's how the game is played.

The gentleman in the center of the panel pic (above) said that the bank run was caused by social media inflaming everyone.

A couple panelists have funds locked up at SVB and ended up working in their hotel rooms instead of enjoying the SxSW experience. This is because, as many of you know, your lending bank typically requires you to place all of your deposits at the institution.

The rapid rise in the general level of interest rates led to the sad demise of SVB because of its business model and cap structure.
Few MSPs likely banked at SVB because its mission isn't aligned with the typical day-to-day MSP. Ergo I'm not aware of specific MSPs being impacted. However, many of the vendors that serve the MSP community are startups and, while unlikely to admit it publicly, a few were likely impacted by SVB. The initial impacts were typically trying to meet payroll and pay bills via cash deposits.
A final note
SVB caters to VCs but is not known for having a large Private Equity (PE) client base.
Here is the difference and then I'll provide the context. According to Investopedia:
Private equity is capital invested in a company or other entity that is not publicly listed or traded.

Venture capital is funding given to startups or other young businesses that show potential for long-term growth.
What MSPs are familiar with is PEs in the MSP merger and acquisition space acquiring and rolling up mature MSPs, then often joining the management team to take the financial performance to the next level. VCs are not known for acquiring MSPs.
So that's good news – I forecast the SVB failure to have a relatively small impact on the MSP ecosystem. Breathe!