Owning and running a business is an epic feat.

by: Trevor McDonald

As a business owner you have a task at hand every day: producing an agenda of the day's workload, assigning projects that will be managed by trusted colleagues, sending quick-fire responses to an endless stream of emails, promoting your next marketing tactic, and frankly, so much more.
Consequently, it is almost impossible to remember every single responsibility, which can cause you to occasionally overlook some major details - such as making sure that the business energy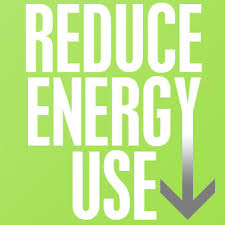 costs are not unexpectedly skyrocketing.
When was the last time you thought about your energy business costs? This money enables you to run a business in the first place, thrive in a productive and comfortable space, and operate technology. Hence, it is imperative to prioritize strategizing methods of reducing business costs and creating an energy-efficient environment in your workplace.
Take a step back from the hustle and bustle of your business and make careful note of these pivotal ways to reduce your energy costs.
1. Implement the use of "green" technology
Businesses are rapidly upgrading their old office equipment into greener and environmentally-friendly alternatives. That's due to two main reasons: one, is that it saves a tremendous amount of energy and recycles it, thus reducing excess energy consumption and saves money; the second is to shrink their business' carbon footprint on the earth and prevent any additional harm to it.
2. Prevent colleagues from changing the thermostat temperature
Everyone is prone to the discomfort of weather. In an office, it's easy to get up and change the temperature of the thermostat and get back to work by thriving in a "perfectly" conditioned space. But minutes later, someone else stands up and shifts the number just a smidgen so that the air feels "just right" to them instead - and unfortunately, the cycle continues with another person right afterward. Did you know that adjusting the thermostat uses more energy than simply allowing it to function and change naturally? The solution: lock up the thermostat and limit the number of individuals allowed to set temperatures, or set it on an automatic setting that adjusts to the seasons and weather accordingly.
3. Maximize the use of natural light
Being stuck inside a building with artificial lights all day gets tiring and uncomfortable. If you are in the process of redesigning your building, look to build large windows and diminish the use of light bulbs as much as possible. Studies show that employees who work in a naturally-lit space are shown to be more productive and happy in the workplace. Also, you can expect employees to come to work lively and awake almost every morning since the constant exposure to natural light helps them sleep better at night.
4. Go digital when distributing or sharing information
Filtering through stacks of paper in a drawer of endless files not only wastes time, but is overwhelming and obsolete. Use a cloud system to store data, engage customers and employees with media outlets, and distribute information. By using a cloud system, you are able to hone in all the business plans, goals, and collaborations into one digital space which keeps you consistently organized.
5. Invest in energy-saving appliances
While energy-saving appliances are expensive, investing in them will serve you more benefit than harm with chronic use, such as gradually decreasing your expenses on bills and reducing the business' impact on the environment.
Energy-saving appliances also perform better than normal appliances, cultivate a "cleaner and greener" atmosphere, and inspire your employees to take their part in saving energy both in the office and at home. The prime appliances to invest in first are computer monitors because they never stop running throughout the workday. Other examples of energy-efficient appliances to consider are printers, microwaves, and refrigerators.
6. Properly seal areas that allow air to escape from the building
In the summer, one of the leading causes of business energy bill spikes is the increased use of air-conditioning. You must check to see that air emitted from the air-conditioner does not escape the building due to an unknown draft. Not to say you should aggressively barricade the building or put it on lockdown when the AC is in use. Rather, you can set aside time to check problem areas that release air, such as windows and the space underneath doors, seal them accordingly, refrain from opening windows all-together when the AC is on, and ensure that the air is circulating in its designated area.
7. Switch out current light bulbs into either CFL (compact fluorescent lamp) or LED (light-emitting diode) bulbs
CFL and LED light bulbs are incredibly energy-efficient: they last longer than normal incandescent light bulbs and rarely need to be replaced. Additionally, CFL and LED are easy on the eyes, and not as invasive or hazardous as incandescent light bulbs.
Paying for unwanted finances is always a hassle. Therefore, make sure you are equally prioritizing the use of energy within the workspace alongside the dedication to optimizing productivity within the office and finding new ways to market the brand. Now that you're equipped with vital ways to keep business energy bills at an all-time low, you can invest more time into expanding your business and propelling it forward to greater heights.