Grant here. I've created a completely new Azure and Office 365 workshop that is based on storytelling. Makes sense. I'm the "Chief Storytelling Officer" (CSO) for Tour de Cloud.


Seriously – my promise to you is that you'll enjoy hard core unique content with no fluff and all buff for one day! Upcoming workshops include New York City, Boston, Austin, Houston and Dallas!

Start the day with questions about Azure and Office 365. End the day with answers. That's my promise and I guarantee you
will learn one thing you didn't know before. True that. I'm committed to details and all I ask is that you be committed to educating yourself.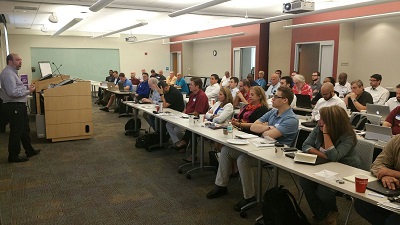 Over 50+ MSPs, Resellers, VARs, Consultants and IT Pros attended our workshop this past Thursday in Fort Lauderdale, FL – just days after Hurricane Matthew!

Again, we just a few weeks out from visiting CITY with our independent community-backed workshop tour focused on Azure and Office 365. So PLEASE visit our site at www.tourdecloud.com for content, agenda, venue and speaker information. And you will also discover that our event is complimentary. So your ROI is by definition infinite!
Before you get busy with your next tasks, please sign up! Visit our site.
Bottom line: no air travel, no hotel and content delivered in your city.
Thank you very much for support the community – we need your support now and appreciate your commitment.