As we turn towards celebrating the holiday season, it's time to think of giving – geek style. On Tech Tuesday, a collaboration of Northwest Digital News (NDN) and SMB Nation, we compiled a short list of geek gifts that your can give to your favorite geek (and maybe self gift too!).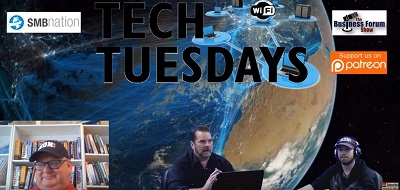 Click HERE to watch!
Here's the good news – you won't have to worry about regifting. These are wonderful offerings that won't be passed along. We created this list from primary research (usage), secondary research (investigation) and community input (survey). Happy Holiday 2018 – however you celebrate!

On another note, you can purchase these gifts with the largest holiday shopping weekend at hand. I'd like to give a shout out to Small Business Saturday on November 24th. You could truly purchase these gifs from a local small and medium business (SMB) if you search just a bit. And we're hosting a contest for SMB Nation managed services providers (MSP) HERE where you can complete a few steps to participate in Small Business Saturday yourself and one luck individual will win a $1,000 prepaid AMEX card for holiday spending!