Daniel Newman , CONTRIBUTOR
Exploring all things Digital Transformation

An Amazon Echo sits on a table in New York. (AP Photo/Mark Lennihan, File)

An IHS survey estimates that there are 20 billion connected devices globally as of this year. Will 2018 be "The Year of IoT"? Not exactly, but the future looks promising and 2018 will show a promising trajectory.

Despite the huge gains in connectivity, the truth is 2018 will be more of a steady (rather than explosive) growth period for the IoT, full of fits and spasms, and everything that goes along with them. It will see lots of investment—lots of growth—and widespread adoption in a few major industries. But it will also see some growing pains—"fragmentation frustration," potential data breaches, and security issues galore.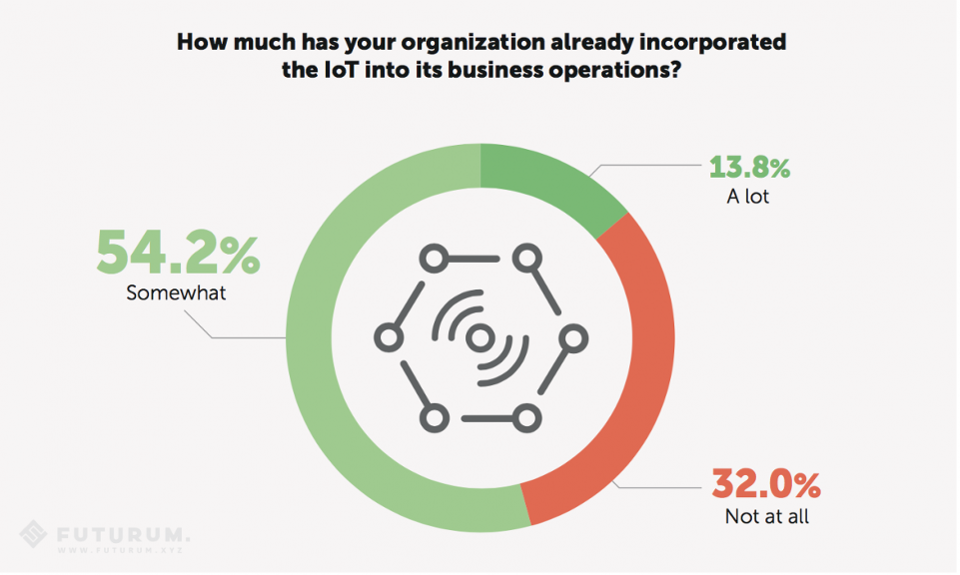 So, will 2018 be an exciting year? Yes—ish. The truth is, we're right smack in the midst of a revolution—no matter how imperfect it may initially seem. If that isn't exciting, I don't know what is. The following are the top eight trends we'll see in the coming year.
1. The IoT Will Grow: In what might be the most obvious prediction of the decade, the IoT will continue to expand next year, with more and more devices coming online every single day. What isn't so obvious about this prediction: where that growth will occur. The retail, healthcare, and industrial/supply chain industries will likely see the greatest growth. Forrester Research has predicted the IoT will become "the backbone" of customer value as it continues to grow. It is no surprise that retail is jumping aboard, hoping to harness the power of the IoT to connect with customers, grow their brands, and improve the customer journey in deeply personal ways. But industries like healthcare and supply are not far behind. They're using the technology to connect with patients via wearable devices, and track products from factory to floor. In many ways, the full potential of the IoT is still being realized; we'll likely see more of that in 2018.
2. It Will Also Become More Fragmented: Just as the IoT continues to grow, it will also become increasingly fragmented. As we've seen with the growth of as-a-Service (aaS) programs and cloud solutions, that fragmentation will create some hurdles for many companies, as they deal with compatibility issues throughout their industries. Though companies like Qualcomm are leading the push for IoT device standards and certifications, in many ways, the genie has already left the bottle. It's now a matter of wrangling her back into place if we want to put those standards in place.
3. Which Leads to Greater Security Concerns: I've said it before, but fragmentation leads to system compromise. Almost every time. The more complex, the more network security challenges. Indeed, securing all these connected devices in an environment with minimal regulation will be difficult. Finding a solution to keep data safe will be a main goal in the coming year.