(By Karl Palachuk)

Way back in 1993 I found myself in charge of a program to take an entire service business built on Cobol, EBCDIC, and HP-3000 mini computers and create a new system based on Windows Server and SQL. In addition to managing an entire staff of people who ran the entire operation, I managed two COBOL programmers, on SQL programmer, and an outsourced development company that built the new systems based on a 300 page design document I put together.
That was my introduction to Microsoft. Within two years I was pretty good with managing Windows servers, desktops, SQL databases, Exchange, remote access, and IIS. That's when I signed a contract to manage the outsource I.T. support for 5,000 desktops at HP's Roseville, CA plant.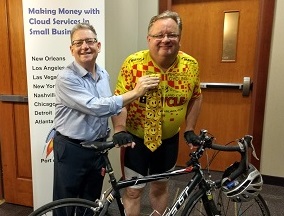 Fig 1: With Karl at his recent SMB Roadshow in Seattle!
Click HERE to read more!