Earlier this month, the Seattle Times ran a thoughtful article about a long journey for Microsoft contractors to unionize. The short story is these "perma-temps" where seeking benefits and stability afforded permanent Microsoft employees. Please
read here before proceeding further so you have the proper context about what I plan to say.
Many words have been written over the past two years about the changing nature of the relationship between partners and vendors. My own take is that partners pride themselves as technology and business advisors providing value as consultants to clients. That's what gets us up in the morning. No doubt about it.
But in a quantitative-based "Marketing 2.0" world of measurable metrics, the SMB vendors have become not nice people, viewing us as "resellers" who have no other passion than to sell licenses. Their Jim Crow language about "partnering" and their degrading actions are repulsive and highly offensive to our culture. And they don't care. It's all about the monthly pipeline report. Unknowingly they are increasingly biting the hand that feeds them.
This sets up the dynamic for considering some type of organization. When relationships are out of balance, there will be a reaction. Just ask the US Republican party in this Fall's elections. Given over 80% of the SMB Nation tribe self-identifies themselves as MSPs, I'd offer this is a segment you shouldn't ignore.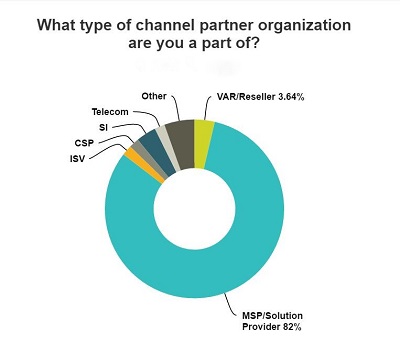 Years ago, under the late Jim Locke, the fledging SMB Technology Network (SMBTN) messaged aspects of organizing as a collective to bargain both against and fairly with the vendors. It was one of its pillars if not mission statement. While its intentions were noble, it didn't execute broadly to truly organize MSPs to cut better deals with vendors and receive better treatment.
So in the spirit of late August crowd sourcing, use the SMB Nation Facebook page to tell me what you think. Should MSPs lead a revolution?
PS - this topic is just in time for Labor day next week LOL!