by Rob Wormley in People Management

Human resources is probably one of the more complicated aspects of running a small business. The complexities of working with people don't fit nicely on a spreadsheet. Yet HR is incredibly important; employee salaries and benefits make up a huge chunk of your operating expenses.
Your employees are one of your greatest assets. You must protect and manage that asset.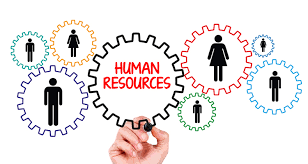 This blog post will teach you everything you need to know about human resources.
What Is Human Resource Management?
Human Resource Management (HRM) deals with your employees, whether in regards to recruitment, management, or other forms of direction and assistance. HR will often be in charge of (among other things):
Hiring

Performance management and reviews

Employee development, motivation, and training

Safety and wellness

Benefits

Communication between employees and/or management
HR carries a big responsibility. They have a huge effect on the culture and environment in your workplace, setting the tone for how employees communicate, settle disputes, and work with each other. Some small businesses prefer to outsource a large component of human resources, but there is no getting around human resources completely.
Human Resources: The Three Basics
HR is rife with laws and regulations, which is part of why small businesses often put off dealing with it. Generally, for businesses with fewer than 50 employees, there are three basic things you must implement to cover the bases, according to HR expert Jack Hayhow.
1. Employee Files
You must keep three specific files for each employee in your business. These files are:
I-9 File: This form is used by the U.S. Government to identify and verify that your employees are eligible to work in the U.S. Keep all of your employee I-9 files together, in one file, instead of under individual employee names.
Employee General File: This is a file you create for your own benefit. It contains any documentation associated with that employee that you've collected during their time with you. This includes resumes, reviews, disciplinary action, training verification, evaluations, W-4 forms, payroll details, and so on. You'll use this file often.
Employee Medical File: These files will contain notes from doctors, disability information, and any medical information that you have on an employee. Because you are dealing with medical information, you must protect and secure these files from others. That is why these are separate from general files. Be sure to keep them in a locked and secure place.
2. Employee Handbook
Having an employee handbook is a must. Your handbook serves two important purposes: letting your employees know what you expect of them, and protecting your business in case there is a dispute.
An employee handbook can be as simple or as complex as you want, but there are some general approaches, depending upon the nature of your business, that you need to consider. According to the Small Business Administration, your handbook might include: