Cutting-edge WiFi Distribution Solutions Accommodate Consistent Bandwidth Performance for More Seamless, Flexible, and Collaborative Wireless Small Business Environments —


HARRISBURG, PA – January 22, 2018 – D&H Distributing, a major provider of SMB and consumer technologies to the North American high-tech channel, wants its SMB resellers to take advantage of powerful "mesh" computing solutions. These offerings are making their way from the enterprise to small office environments in the form of affordable, easy-to-install and manage solutions.
"Mesh" computing technologies feature a series of access points, or hubs, that distribute and balance a company's WiFi signal throughout a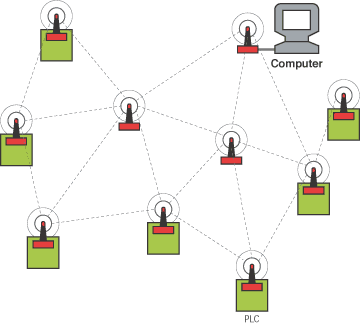 facility. The systems reduce connectivity "dead spots" so an SMB network can perform more seamlessly, accommodating the roster of wireless and IP-based devices associated with an increasingly more sophisticated small business workplace—even across multiple floors of a single building.

Many regional offices have been forced to locate equipment and workstations within a certain proximity of their WiFi routers to ensure consistent connectivity. Yet today's modern workplace involves workers who depend on a plethora of wireless devices, ranging from Bluetooth headsets, to tablets and smart phones, to portable speakerphones and high-performance notebook computers. In addition, bandwidth-heavy amenities such as IP surveillance systems or cloud-based storage and printing services create additional demands on bandwidth.

The same office environments often feature open floor plans and ad-hoc conference areas that can be set up on-the-fly, to encourage collaboration between personnel. SMB mesh computing solutions support this trend, allowing workers to take advantage of the collaborative communication these new open-office environments were designed to inspire.
For example, D&H carries the HPE OfficeConnect OC20 802.11ac, which can cluster up to eight access points. It's a sophisticated yet cost-effective wireless solution that's easy to set up and administer without significant technical expertise, allowing SMB companies to deploy robust and flexible WiFi of their own accord. The system is installed via a no-cost, straightforward mobile application that can be deployed in minutes, either via cell phone using an Android or iOS app, or through a cloud-based portal. Both the app and the web-based portal also facilitate easy remote network monitoring for the reseller.

The HPE OfficeConnect OC20 allows the business owner to conduct Internet filtering, regulating what sites employees may access and/or restricting adult content. And the solution's simple remote management capability allows resellers to offer monitoring and troubleshooting via a managed services contract, creating incremental revenue opportunities, and allowing VARs to transition into a basic, hosted services offering.

In addition, D&H offers the popular Cisco Meraki family of wireless access solutions, which incorporates cloud-managed mesh networking into its powerful wireless access points. The Meraki products extend WiFi coverage to hard-to-wire areas and supports resilient, high-performance routing across facilities. These access points "self-configure" to automatically establish a high-performance, robust, and resilient network, without manual intervention or provisioning from the reseller.

The Meraki solutions offer a cloud-based controller interface that can be managed from anyplace with Internet access, and similarly offers an Android or iOS app for administration. This makes the solutions easily accessible, as well being a powerful and versatile mesh networking option.

D&H offers services to support customers in selecting the most appropriate solution for their business models, including assessment services; pre-sales support; and specialized training sessions including live trade show sessions, streaming webcasts, and on-demand presentations. Plus, resellers can take advantage of brandable brochure templates from D&H's Partner Services Marketing library, including a dedicated piece on the Cisco Meraki products. VARs can use these materials to communicate the benefits of these high-performance WiFi solutions.

"Bandwidth requirements continue to grow as the contemporary SMB workplace incorporates more connected devices and platforms, and as we transition toward the delivery of digital services in almost every facet of business, from email exchange to storage to cloud-based printing and collaboration," began Peter DiMarco, vice president of VAR sales at D&H. "Manufacturers such as HPE-Aruba and Cisco are now delivering robust, reliable, and cost-effective WLAN WiFi distribution to the small business community. Mesh computing is becoming a necessity in these work environments, to accommodate the increasingly mobile and digital paradigm we all enjoy. In the process, it's creating ongoing opportunities for VARs and MSPs."
About D&H Distributing
D&H Distributing believes the most important element of doing business is developing relationships for mutual success. The company continues to build upon its 100-year-old culture by providing its manufacturers, co-owners, and partners with the utmost customer care, consultative guidance, and multi-market expertise. As one of North America's leading technology distributors, it delivers a wealth of enablement resources and hands-on support services that empower resellers in the IT channel.

The company engages with solution providers, integrators, and VARs to meet current business challenges, as well as forecast their evolving, real-world needs and prospects for lucrative growth opportunities. D&H maintains a special focus on independent VARs expanding their competencies in areas such as hosted and cloud services, the modern mobile workplace, comprehensive SMB server networks, and cross-market expertise across the small business, education, healthcare, and government verticals, to name a few. The company's value proposition includes professional marketing resources, a new transactional service model, dedicated Solutions Specialists, and a highly-lauded webcast training venue; plus reseller engagement events such as technology trade shows, roundtable opportunities, training "track" sessions, and hands-on "lab" sessions.

The distributor is headquartered in Harrisburg, PA, in the US and in Brampton, Ontario, in Canada. Additional warehouses are located in Atlanta, GA; Chicago, IL; Fresno, CA; and Vancouver, BC, Canada. Call D&H toll-free at (800) 340-1001, via www.dandh.com, or follow the distributor's Facebook and Twitter feeds, https://www.facebook.com/DandHDistributing/ and @dandh.