Atera, developer of the cloud-based IT automation platform that combines Remote Monitoring and Management (RMM software), Professional Services Automation (PSA), and remote access into one powerful solution, today announced that it has partnered with Webroot ,the market leader in next-generation endpoint security and cloud-based collective threat intelligence. The partnership will offer managed service providers (MSPs) a seamless integration of Atera's MSP software solution and Webroot's next-generation endpoint security powered by cloud-based collective threat intelligence.

"With the increased threat of ransomware attacks,
we are adding another critical layer of protection for MSPs and their customers," said Gil Pekelman, CEO at Atera. "This new partnership will help MSPs simplify and streamline their security offerings to end customers, while increasing their operating margins. The integration with Webroot aligns with our strategy to offer the best-of-breed solutions to our customers with high functionality and ease-of-use."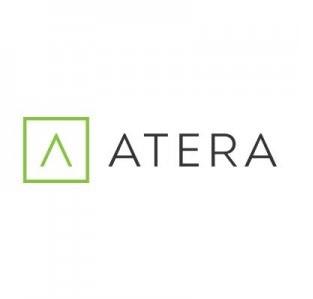 Through Atera, MSPs will now be able to increase their recurring revenue opportunities by offering a complete set of security solutions, including a mail filtering solution, online backup, and now Webroot's next-generation endpoint protection. Webroot SecureAnywhere® Business Endpoint Protection is a cloud-based suite of cybersecurity solutions that are fully integrated into Atera's platform, eliminating the need for complex installation and server deployment into networks. Now it can be done through Atera with a click of a button.
This partnership enables MSPs to achieve standardization across all the networks they are managing. In conjunction with the partnership, Atera has added a new feature to its platform that immediately alerts MSPs if there are any security issues or problems.
"In a rapidly changing threat landscape, the only way to protect businesses is with next-generation endpoint security," said Charlie Tomeo, vice president of worldwide sales at Webroot. "Webroot SecureAnywhere Business Endpoint Protection is uniquely suited to bring Atera's MSPs better protection and performance, increase profitability, and lower operational cost by reducing the complexities associated with managing a traditional security solution."
Atera is enabling MSPs to improve their business, provide better service, and profitably grow. Its unmatched technology provides MSPs with the agility and Business Intelligence they require to succeed with its unique pricing model and a transformative billing dashboard that includes real-time statistics from The Benchmark.
Atera and Webroot will be hosting a webinar about the new partnership on Thursday, September 29 at 12:30 a.m. ET. To sign up for the webinar, please click here.
Atera also makes it fast and easy for MSPs to migrate their customers to the platform. To learn more about Atera, please call (877) 211-4666, or email This email address is being protected from spambots. You need JavaScript enabled to view it.. For a 30-day free trial, please visit www.atera.com.