If you aren't familiar with HPE's ProLiant MicroServer Gen8, it is a super small and unique cube shaped server or Ultra Micro Tower. Over 500,000 customers1 have adopted this server worldwide for their small business needs.
The server according to Absolutely Windows2 states this is "one serious one-to-ten-user small office/branch office device". The MicroServer is great for your Point of Sale system, work collaboration, and with 4x1TB hard drives you'll have plenty of storage!
During the month of March, the HPE SKU#783959-S01 is on sale at a 19% discount. What's more – for HPE Partners who use HPE Engage and Grow; you'll find award points available that you can't ignore. Contact your distributor to order HPE SKU#783959-S01.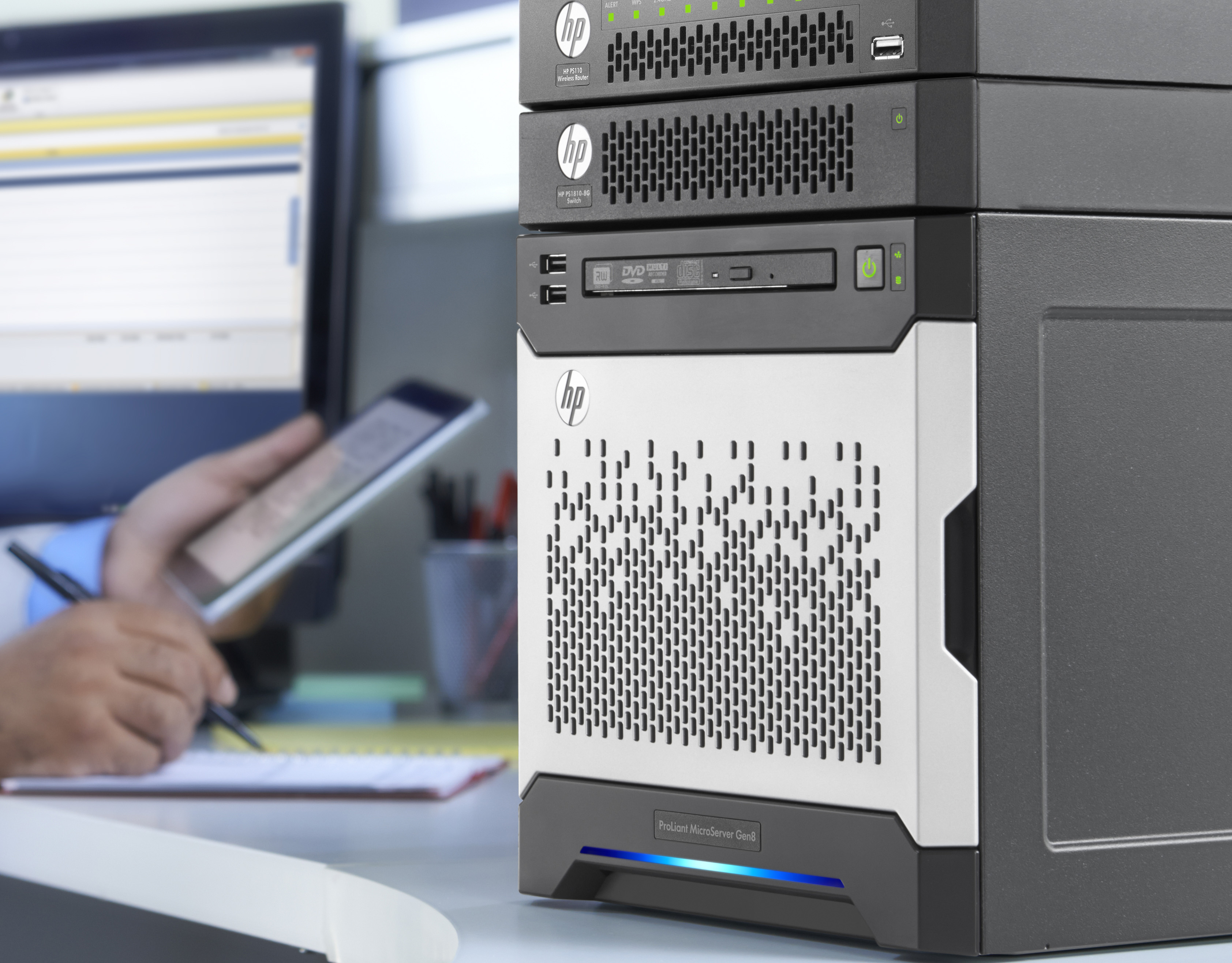 Here are the Key Features for HPE SKU#783959-S01
Processor - Intel® Xeon® E3-1220Lv2
Memory - 8GB (1x8GB DDR3 Unbuffered UDIMM)
Hard Drive - Included: 4 x 1TB Entry-Level LFF SATA
Internal Storage - 4 LFF NHP SATA HDD cage; includes 4 LFF hard drive carriers
Power Supply - 150W Non-Hot Plug, Non-Redundant Power Supply
Management - Standard: HPE iLO Management Engine
Additional Options
647909-B21 - 8GB (1x8GB DDR3 Unbuffered UDIMM)
652241-B21 - HP 9.5mm SATA DVD-RW JackBlack Optical Drive
722320-B21 - HP MicroServer Gen8 Front Bezel Faceplate Kit
J2P86A - HP T1000 G4 Uninterruptible Power System
701586-A21 - Microsoft Windows Server 2012 R2 Essentials Edition
B7B69B - HP RDX+ 1TB System U2EF9E - HPE 3 year Foundation Care Next business day with CDMR MicroServer Service
Compatible Stackable Networking
JL066A - HP PS110 Wireless 802.11n VPN WW Router.
J9833A - HP PS1810-8G Switch. An 8-port switch
Learn More by contacting your distributor or by contacting D&H at This email address is being protected from spambots. You need JavaScript enabled to view it. or visit these websites: www.dandh.com/hpe or www.hpe.com/servers/microserver
Footnotes:
1. HPE Worldwide Sales of the MicroServer and MicroServer Gen8, HPE internal sales.
2. http://www.absolutelywindows.com/blog/2014/2/10/the-smallbizwindows-servers-of-the-year-2014-hp-proliant-ser.html