Our weekly round-up of the news you don't want to miss.

Datto upgrades BDR and BC solutions

Datto upgraded its entire
line of backup and disaster recovery (BDR) and business continuity (BC) solutions and bolstered its portfolio with the addition of a new cloud-enabled network-attached storage (NAS) appliance in what CEO Austin McChord says is the largest launch of new solutions in company history. The new appliance, Snap NAS, allows users to use snapshot technology to track older versions and view data changes. Snap NAS will be offered in a recurring revenue model The company also released SIRIS 2, a redesign of its SIRIS product line which delivers field upgrade capabilities and eleven hardware models providing partners with meaningful deployment flexibility. DATTO's ALTO product line for SMB's also got an upgrade, with faster processing speeds and expanded capacity.
IDC: PC Shipments declining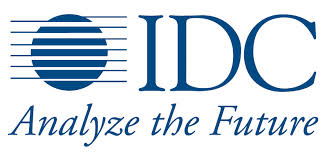 Worldwide PC shipments experienced their most severe contraction on record in 2013, falling by 9.8%, according to the International Data Corporation (IDC) Worldwide Quarterly PC Tracker. While Q4 numbers were slightly better than expected, the outlook for emerging markets has deteriorated as competition from other devices and economic pressures mount. Emerging markets, historically a core driver of the PC market, are showing particular weakness resulting from economic challenges and significant shifts in tech buying priorities, says IDC VP Loren Loverde, adding that IDC does expect recovery, but that the market will stabilize near zero percent growth rather than return to expansion.
Android tops tablet market, but iOS still strong

MSPs integrating tablets for clients are more likely to be dealing with Android devices than any other according to a recent report by Gartner. Droids accounted for 62 percent of the 195.4 million tablets sold in 2013 while iOS products came in second with 36 of the market, a sharp decline of 16.8 percent points. Microsoft came in a distant third with two percent of the market which grew 68 percent over the previous year. It's worth noting that Gartner is only tracking overall sales with this study and that other studies suggest iOS is still strong in the business market so MSPs should be prepared to support both operating systems.
ManageEngine Offers MSPs Free Help Desk Software

All standard ManageEngine IT help desk solutions are now free for MSPs. According to Raj Sabhlok, President of the IT and network management software vendor, the company wants to help all its channel partners begin with a quality help desk. The offer applies to both the cloud and on-prem versions of ServiceDesk Plus MSP. This news is another step in a series of business model changes for ManageEngine, which recently unveiled a pay-per-use model for MSPs and extended support of its MDM and desktop management software, Desktop Central, to new platforms.
Digium unveils new partner program for Switchvox cloud hosted VoIP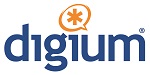 It is no longer necessary to make a revenue commitment to Digium to access the company's Switchvox Cloud hosted VoIP offering. Under the new program, which is aimed at channel partners who don't focus on selling cloud telephony as a core part of their business, MSPs and VARs can sell Switchvox through a master agent partner. Like the on-premise Switchvox PBX, Switchvox Cloud delivers a comprehensive VoIP and UC service offering. To start with, Digium is working with two master agents: Acuity Technologies in Tampa, Fla., and St. Louis-based Clarus Communications.