Each day, companies release new software and solutions designed to protect data from malware and viruses, but this time, the threat's coming from a source
closer to home.
It's an inside job, led by the operating system and software itself—Windows 10, Microsoft's most intrusive system to date, is collecting myriad types of personal data on businesses and individuals alike.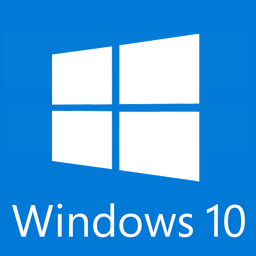 Personal data including contacts, meetings, location, and voice are siphoned to Microsoft's servers and can be sold to third parties through Windows 10's default settings, which Microsoft suggests are designed to enhance and individualize the user experience.
The settings may do something to personalize the OS, but they seem to be doing more for Microsoft—and its pocketbook— than the end-user hoping to keep private information private.

In descriptions of how the company uses and discloses data in the privacy statement from its Windows 10 pre-release program, Microsoft clarifies data can be disclosed as part of a corporate transaction and to protect Microsoft's rights and property, among other opportunities for disclosure.
Many Microsoft customers, understandably, are frustrated. Writers like David Auerbach joined consumers in critiquing the defaults, with The Register and TechRepublic covering continued backlash and providing how-to articles for Windows 10 privacy.
End-users aren't sentenced to an OS lifetime of over-collection of data, though, as the default privacy settings can be changed both during the installation process and after in the 'Privacy' tab under the 'Settings' program.
Removing the default privacy settings isn't a one-time, all-or-nothing decision. Users can restore camera and microphone accessibility to certain apps, for example, while restricting others from collecting location history or reading text messages.
Settings can be changed at any time, and each user should regularly check and update privacy settings as he or she installs or removes applications.
It's up to every user, whether an individual or a business, to not depend on Microsoft to create a personalized experience. Instead, they should take charge of their data and—with a few simple clicks—make Windows 10 their best and most secure OS yet.
Learn more: SMB Nation will provide sessions on Windows 10 at THE Fall Conference 2015. Join us to learn best practices for Windows 10, Office 365 and Azure. Register at fall2015.smbnation.com.