Private, OpenStack-based clouds received a boost yesterday from IBM, which announced Blue Blox Cloud is now available in global IBM cloud data centers running SoftLayer
infrastructure.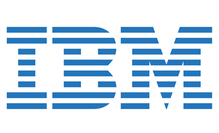 Blue Box, a private-cloud-as-a-service solution acquired in June, is now fully integrated into its OpenStack portfolio as an open-source private cloud and demonstrates IBM's ongoing support of OpenStack.
"I've been impressed by the way the IBM and Blue Box engineering teams have collaborated to quickly bring Blue Box Cloud to a worldwide infrastructure platform," said Jesse Proudman, CTO at Blue Box, an IBM Company. "Today, we've taken a big step toward our goal of delivering private clouds to customers anywhere in the world—and we're offering deployment timelines that are unheard of within traditional private cloud."
The Blue Box solution is designed to simplify and bring consistency across cloud types, with a focus on combining the benefits of private and public clouds to support private cloud users.