IBM announced this morning it entered into an agreemnet to acquire Cleversafe, Inc., which will strengthen IBMs ability to develop and lead storage and hybrid
cloud.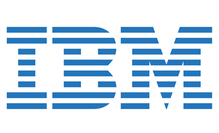 Cleversafe's portfolio will be integrated into the IBM cloud business unit to provide clients with increased consistency in on-premise, cloud and hybrid cloud solutions.
"Today a massive digital transformation is underway as organizations increasingly turn to cloud computing for innovative ways to manage more complex business operations and increasing volumes of data in a secure and effective way," said Robert LeBlanc, Senior Vice President, IBM Cloud. "Cleversafe, a pioneer in object storage, will add to our efforts to help clients overcome these challenges by extending and strengthening our cloud storage strategy, as well as our portfolio."
Cleversafe CEO John Morris said the acquisition will expand Cleversafe's current solutions to better its client service as well.