By Harry Brelsford, CEO, SMB Nation

Join the Queen of Lean as she introduces Sasquatch, the Slack companion application that transforms chat into workflow. In
this introductory session, you will discover how you can use Sasquatch + Slack to run your MSP and CSP. Read more at
http://idea2.com/sasquatch-slack
.More importantly, you will learn about Slack and why it is the fastest growing enterprise software on the planet. Yes – you too can be a Sasquatch Slack Consultant to your SMB customers as a new service -- and it's easier than you think. Join this story-telling session to learn how Barry and Bonnie learn how to pivot their internal MSP and CSP operations using the dynamic duo -- Sasquatch + Slack.
This webinar is October 15, 2015 at Noon (12:00pm – Pacific = UTC-7)
Sign-up here: https://attendee.gotowebinar.com/register/4668626796890831361
Webinar Series
#1: How Barry and Bonnie transform their customer experience with Sasquatch + Slack
#2: Adding Sasquatch + Slack to your services portfolio
#3: Sasquatch + Slack custom solutions
Hosted by Grace Schroeder. CEO of Idea2.com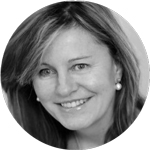 "Product/marketing professional with expertise in product launch and sales management systems in Financial Services and Telecommunications industries. Grace is now the CEO of Idea2 LTD, a business that builds custom CRM applications with an emphasis on third party application integrations. Competing with "out of the box" CRM solutions like Salesforce, Idea2's custom cloud platforms are built 10x faster and at a fraction of the cost of custom development. With this, companies are able to connect their core platforms with current and future third party apps. Idea2 combines all of the elements of a developer platform, custom applications, and harmonious integrations that efficiently share data and workflow."
+ Harry Brelsford (you already know him!)
This webinar is October 15, 2015 at Noon (12:00pm – Pacific = UTC-7)
Sign-up here: https://attendee.gotowebinar.com/register/4668626796890831361