Why one man's new gig could be your next big opportunity

By: T.C. Doyle| MSPmentor

Dan Wensley joins Passportal as President. More than
a "sell-to" product that MSPs can use to help run their businesses more efficiently, Passportal's technology is an identity and password management system designed and packaged to be sold by MSPs to end customers for an affordable price.
When does someone's new job spell opportunity for you? When that individual puts himself in a position to help grow your business. This is precisely what Dan Wensley, a familiar name in the MSP community, has done since signing on to become Passportal's president and de facto partner strategist. Before getting to the "whys," here are a few "whats."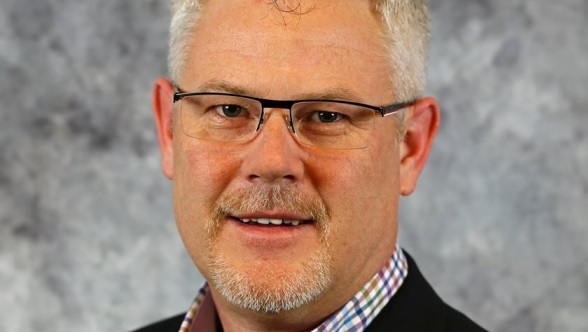 For more than a decade, Wensley has been a familiar name and face in both the MSP community and partner ecosystem at large. A founder of MSP Partners, he spent seven years as vice president of sales and marketing for Level Platforms Inc. (LPI) before it was acquired by AVG. More recently, Wensley oversaw Plan27, a lead generation company that worked closely with MSP companies. In addition to his full-time duties, Wensley worked closely with CompTIA, where he served a three-year term on the trade association's board of directors.
Here's where the story gets interesting.
In October 2011, Wensley met and then became fast friends with Colin Knox, the CEO of Passportal. (You can see a photo of the two in an early meeting, which is making the rounds on Twitter here.) Passportal's mission is to make secure password management for IT professionals simple. Its motto: "The End of Sticky Note Security."
For the uninitiated, Passportal has developed a "fully managed, cloud-based software solution that automates password protection and makes storing, managing and retrieving passwords quick and easy from virtually any connected device." That's according to the company.
Knox, of course, could have chosen any number of go-to-market strategies to make his company successful. He could have gone direct to business customers or straight to consumers to build momentum for his brand. Instead, Knox decided to sell his technology exclusively through channel companies, MSPs primarily. "We are the only password management solution that is designed by an MSP for MSPs like yours," the company says. "We are your channel provider that is integrated with all the tools you love including Active Directory, Connectwise, and Autotask."
This is where Wensley comes in.
After years of helping to give the MSP market shape and definition, Wensley signed on with Passportal a year ago to help oversee its partner sales and management efforts. Wensley says he saw in an instant a nexus forming around security, RMM technology and password management innovation. Funny thing about Wensley, though: before joining Passportal, he was a self-described password slob. At one point, he says, he had as many as 32 different sticky notes stuck to his office wall with various passwords. Try as he might, he concedes he could never keep track of them. When he heard of a solution that could, he became intrigued—doubly so after learning that it was sold exclusively through the channel.
"I got involved [with the company] some time ago and have been taking it sorta slowly and methodically," says Wensley. "After discussing where we wanted to go for the next few years, it became apparent there was a mutually good fit here."
So here's the "why" and "what it means" for you.
Passportal is now offering a passport management solution that is no doubt better than the one you likely offer customers, which is likely one-step better than an Excel spreadsheet and the safeguards that have been incorporated in PSA and RMM solutions but likely short of the few, comprehensive enterprise-class solutions offered from some very expensive companies.