transactional and analytic workloads.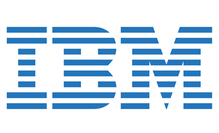 "The commodity servers used today by many organizations are increasingly stretched to their limits by new workloads, in the cloud or on premises," said Doug Balog, general manager of IBM Power Systems. "IBM's Power Systems' architecture is uniquely suited to provide faster access to critical business data stored with in-memory database technologies. New IBM Power System Solution Editions for SAP HANA are tailored to deliver enterprise-class capabilities to clients' growing core systems reliability expectations."
This announcement furthers the IBM and SAP partnership, SAP CTO Quentin Clark said. The integrated solutions are expected to enable POWER8 servers to run SAP HANA.
More information on the integration is available here.
P.S. Be sure to attend our online Office 365 connected conference, June 2-3. No travel, no hotel, no traffic! Sign up at getconnected.o365nation.com