Microsoft Office 365 is more than a software offering. It is a movement – a platform around which businesses are being created. Those businesses include consultancies, software companies and "born in
the cloud" service providers.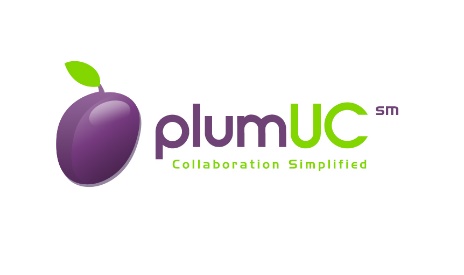 This is all great, and it certainly captures the attention of everyone in the IT and telecom space, including the Googles and Apples of the world, which may have written Microsoft off as old-school and way past its prime. But how do you, a telecom agent, partner, VAR, integrator or managed services provider, make money with Office 365 (or O365, since just about everything in our world is reduced to an acronym)?
Let's first start with the basics of O365. This is Microsoft's suite of products that have been staples in the workplace for as long as most of us can remember, including Word, Excel, PowerPoint, etc., offered as a subscription, rather than a stack of disks that you purchase and load on your computer or on-premises servers. By now, we all know the advantages of a SaaS-based model over a traditional software delivery model, so I won't go into that here. Beyond these old "friends" that have become a critical part of our daily operations, Microsoft has opened our eyes to the possibility of collaboration with services that include OneNote, OneDrive and, my personal favorite, Lync. Lync Online, which is a component of many O365 licenses, is a powerful communications platform, offering presence, instant messaging, VoIP calling, desktop sharing, and audio and video conferencing, all from a single interface.
So, with all of this functionality provided by Microsoft, and now available to the channel as a way to earn residual income in place of a one-time up-front commission, you might think this is your ticket to financial freedom, right? Not so fast.
The problem is the revenue itself. While O365 licenses are being consumed at a rate that surpasses sales levels of any and all commercial products ever released by the software giant, the dollars that actually hit your pocket are more academic than financially significant. So, if you cannot base your business on the sale of the O365 license, what can you do to ride this wave that Microsoft has created and propel your business into the world of converged communications? The answer: Leverage that license.
We will examine three aspects of the O365 product offering and how companies have formed entire business models around this new ecosystem: enterprise voice, customer migration and management, and add-on services.
Voice Over First, we will focus on enterprise voice. Lync, which is due for a makeover in 2015, emerging around mid-year as "Skype for Business," makes it possible to handle just about all of your communications through a single desktop client, with one exception: voice.
Recognizing this limitation as a significant opportunity, a handful of providers, including CallTower and Arkadin, have developed a way to voice enable 0365. The mechanism for supercharging the software suite is Microsoft Lync.
By replacing the Lync Online component with a hosted, voice-enabled, Lync package, O365 becomes a comprehensive communications solution. So, the user is able to leverage their purchase of O365 and obtain a phone system that is fully integrated into just about everything else they use on their desktop, including Exchange for email and calendaring, and even Microsoft SharePoint for shared document management. The value to the customer is the ability to replace a legacy phone system that they may have outgrown or is reaching its end of life with a completely hosted telephone system.
This unified communications platform behaves just like the telephone systems that today's businesses have come to rely upon for day-to-day operations, including receptionist switchboard features, call routing to hunt groups and full IVR capabilities. Voice-enabled Lync can be configured to mirror the functionality of a legacy phone system, even to the point of feeding an office-wide intercom system to announce calls on hold.
If it's time for your customers to re-evaluate their legacy on-premises or stand-alone hosted VoIP phone system, Lync may well be your answer. With the purchase of Office 365, they are already halfway there.
The M&M Next, is the myriad of solutions hitting the market to assist managed service providers with the migration of emails, bulk provisioning of accounts, and on-going monitoring of system health to ensure optimal performance of the customer's new, cutting-edge unified communications platform.
Among the companies that have developed applications that streamline the O365 provisioning process are Skykick (which is currently on Harry Brelsford's O365Nation tour, consisting of an impressive band of traveling gypsies evangelizing the merits of O365) and Arganteal, which says its patented, subscription-based technology reduces deployment times by 60 to 70 percent. By automating the often tedious and repetitive administrative tasks associated with on-boarding new customers to O365, MSPs are able to leverage their resources more effectively, resulting in a better ROI for the project, as well as a better experience for the customer. Several of these tools have very clear user interfaces, making it possible to delegate the provisioning steps to less technical (read "less expensive") staffers.
Once customers are successfully migrated to Office 365, especially when leveraged as a complete unified communications platform, on-going monitoring of the entire system becomes a mission-critical component. The folks over at VXSuite have recognized this and provide call reporting, network analytics and monitoring/alerting to both on-premises and hosted (O365) Lync implementations. Its diagnostic tools also can be implemented prior to Lync deployments to identify the health of the network and its ability to effectively support enterprise voice with Lync. VXSuite is available to the telecom and IT channel through large master agency Telarus.
Nuts & Bolt-ons Saving for last one of my favorite ways to increase revenue with O365, we will now cover a few add-on services that leverage the license to provide additional functionality, while creating an incremental residual revenue opportunity for channel partners in both the IT and telecom spaces.
As a "conferencing old-timer," of course I was excited to learn of the existence of a specialized conferencing option that can be integrated into Lync to create a true hybrid experience, allowing meeting participants to access the audio component of a Lync meeting by simply dialing a phone number and passcode. This Lync-enabled, or "hybrid," bridge is a refreshing alternative to the standalone conferencing services that have fallen victim to telecom's ubiquitous "race to zero," leaving channel partners with razor thin margins barely worth chasing. Not a day goes by that I don't evangelize the value of a hybrid bridge to my current and prospective channel partners. If you are touching conferencing or Office 365 in any way, you need to be aware of this service option and how it will save your customers money and provide you with a coveted incremental residual revenue stream. I am happy to report that conferencing is alive and well and is even a critical value-add to industry darling, Lync.
It should be noted that only three conferencing service providers have been authorized by Microsoft to integrate into O365, providing the functionality described above. These providers are industry giants Intercall, PGi and BT Conference. By working with a company that can provide a conference bridge that integrates fully into O365, you can be guaranteed fatter residual commission checks, with very little barrier to entry.
Another company on the O365Nation tour is attachedapps, headed by former Microsoft executive Dave Waldrop. Waldrop and his team are working to address one of the major pain points by providing a service that offers, in the company's words, "powerfully simple tools to maintain, manage and grow SMB customers." Attachedapps integrates nicely into O365 as a light and cost-effective CRM add-on. While Dynamics is the CRM workhorse of the Microsoft family of products, it can be cost prohibitive for some SMB customers, offering more functionality than may be required.
Finally, a Lync add-on that offers large-scale event tools for its users is EventBuilder's L+ service. As the company's name suggests, it enhances the value of Lync by providing robust scheduling, registration, recording and reporting functionality. While the native Lync service has gained widespread acceptance as a small group collaboration tool, many turn to other industry staples, such as WebEx or GoToMeeting, for their larger, scheduled events or webinars. L+ expands the reach of Lync from hundreds to thousands, all using the Lync client the customer uses for their small point-to-point chats with colleagues. Goodbye "siloed" or stand-alone services; scalable UC is now a cost-effective reality.
As you can see, our industry recognizes the value of Office 365 and is delivering ways to increase usability for all license holders. The great news for us channel professionals is that these companies are eager to work with channel partners to evangelize the benefits of Office 365, enhance the functionality of the licenses and provide an opportunity for incremental revenue. So, the answer is a resounding "yes," you can make money with Office 365, if you look outside of the shrink-wrapped box.
Greg Plum is the founder and principal of Plum Unified Communications, LLC, a conferencing and UC consultancy focused on assisting channel partners and their customers with audio, Web and video collaboration needs. Plum UC also works with Microsoft partners to add conferencing and PSTN voice services to Office 365. He can be reached at .