By Pete Engler

As a reseller, offering new or cutting-edge technology products and services to your customers can be high stakes. If the gamble pays
off, you will have a happy, long-term customer who brags about their (now) tech-savvy business and your insightful recommendations that brought their business up to speed. If the solution is a bust, not only could you lose the confidence of that customer but also any hope for referrals could vanish, instantly. Many resellers witnessed this type of dilemma first-hand in the late 1990s, when VoIP (voice over IP) services and SIP (session interruption protocol) trunking was first introduced and began to change the landscape in the telecommunications world. Both VoIP and SIP trunking have come a long way, but the question remains whether or not resellers are really letting the "gamble" of that once-new technology now pay dividends in their own businesses.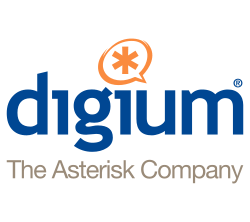 In its early days, VoIP had a reputation for being unreliable and plagued with voice quality issues. Much of this was due to infrastructure issues, such as low bandwidth connections and networks not being able to support prioritizing voice packets over data and supporting or utilizing quality of service (QoS), which is essential to VoIP. Even today, when commingling the packets of VoIP over the same networks as data, jitter and latency can be expected but can be properly managed with the right networking infrastructure. Maintaining and using networks that have adequate bandwidth and QoS ability, prioritizing the voice packets over data, are still the keys to quality VoIP service. Major strides over the last 15 years have been made in the provider networks, as well as the local area network infrastructure products to support VoIP services.
The advances in VoIP and specifically SIP trunking (an alternative to traditional PSTN services) throughout the carrier and business infrastructure markets are changing the landscape of services deployed. In fact, the fear of VoIP that once kept many businesses, and even consumers, firmly entrenched with PSTN services has been subsiding, especially in the last few years. Infonetics, an international market and research firm, predicts SIP trunking adoption will increase by 55 percent in 2015, sustaining a 50 percent or better yearly increase in the last few years.
While strides have been made in the quality of service and reliability of SIP trunking and VoIP, there is another major factor helping accelerate business adoption rates: cost savings. Gartner estimates that SIP trunking saves businesses up to 50 percent over legacy PSTN services. That type of ROI is hardly a gamble for any business.
While all of these service improvements and increased adoption rates are great for the providers of telecommunications services, the benefits extend through to resellers and integrators as well. Traditionally, the process of dealing with legacy providers has been thought of as time consuming and cumbersome. SIP trunking opens up a wider variety of providers to choose from, removing some of the aggravating barriers to upgrading services. Additionally, resellers now have the option of purchasing SIP trunking through a simplified online process, making it much easier to buy and manage the services for an end customer. Increased competition and product options also result in better service and prices for the customer, and in faster deployment times and reduced support time. For the reseller/integrator, this all translates into higher margins.
The addition of monthly recurring revenue (MRR) is a significant benefit for the reseller when offering SIP trunking in a portfolio of products and services. Most SIP providers will pay a percentage of the monthly revenue as long as the customer is attached to the service. The traditional model for telecommunications resellers/integrators consisted of selling hardware systems each month, starting at zero revenue on the first day of each month. By building a steady stream of MRR through SIP trunking and other cloud services, resellers can now offset that monthly scramble from zero.
What if customers are not convinced they want to move from their current PSTN services? SIP trunking provides a great opportunity to sell it as a backup option in the event of a PSTN related service issue. Most modern unified communications (UC) systems are capable of multiple calling path configurations or legacy PBXs can take advantage of a VoIP gateway to manage the connection and call routing between a legacy PSTN connection and SIP trunking. By positioning the SIP trunking as a 'failover' route for calls, the communications manager within that business will have a sense of security about the service provided to the employees, while the reseller/integrator receives the MRR. That's a win for everyone.
Of course, for resellers, the key to providing SIP trunking services is to choose vendors that offer easy purchasing options, preferably all online, and excellent monthly commissions on the services sold to your customer. At the end of the day, it should be clear that offering VoIP and SIP trunking services is no longer a gamble. But, as a reseller, you do risk missing out on some consistent wins if MRR is not part of your business strategy.
Pete Engler is the channel marketing manager at Digium, a business communications company based in Huntsville, Ala., that delivers enterprise-class Unified Communications.