One last look back at the recent Ingram Cloud X conference concerns the Comet competition and the startup row on the tradeshow floor. Here are three geeky favorites you need to know about!
Watch the interview with the following three companies HERE.
Sempulse
According to Kurt Stump (CEO), this is a health care IoT – a remote monitor like bringing a physician into the field. The focus today for this San Diego, CA and Austin, TX-based company is military field medical monitoring focused today but looking to use Ingram Micro partners to expand into the private sector. Heads up cyclists – there is a monitoring play here for you too!
Re3D
According to Samantha Snabes, founder, re3D is about making industrial 3D printers – so you and your customers can make your own stuff on demand. Used $2m from pitch competitions and Kickstarter – its grown into a worldwide manufacturer.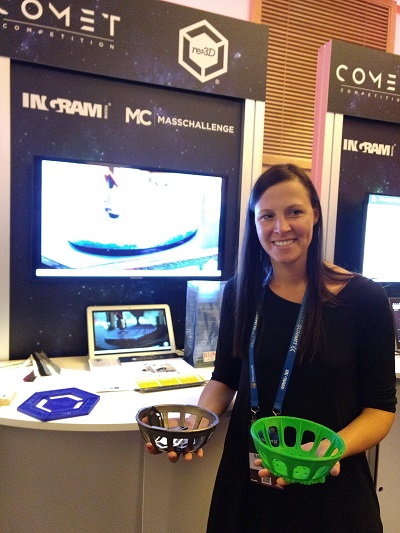 Figure 1: Samantha Snabes, founder at re3D on the floor at Ingram Cloud X
The key is recycling plastics (e.g. water bottles) as an ecology play 9plus creating green jobs). This Austin, TX-based firm also participated in SxSW 2019 on the Interactive track.
ITsMine
Part of the startup aisle and the Comet competition, Isreal-based ITsMine is a cyber-security play. ITsMine founded in 2017 by group of experts to offer a new, unique, proactive approach for Data Loss Prevention (DLP) that requires no policies and no permanent endpoint agents while guaranteeing protection against internal and external attackers. ITsMine solves the DLP challenges using a fully automated solution with negligible false positives and without affecting employees' productivity.
ITsMine is built from a team of cyber security architecture, experienced hackers, entrepreneurs, leaders and builders of global sales divisions from world leading vendors, and experienced software developers from IDF. Watch the interview with Kfir Kimhi, CEO.