Leading SMB MSP thought leader shares his deep insights into the recently completed CompTIA ChannelCon 2018 conference. Palachuk is seen frequently at leading industry conferences as a speaker and community leader. In my humble opinion, what makes this part of the GeekSpeak is that Karl does a call out to Internet of Things (IoT).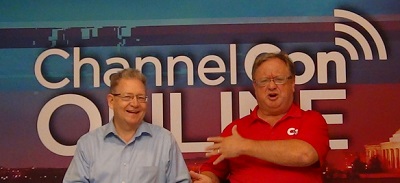 In this interview, Karl digs into these topics:
** An impressive 17-year old woman who develops mobile apps and received an award!
** The launch of Karl's new SMB community with forums (I manage the Analytics forum board)
** Emerging technologies presented at ChannelCon18 including actionable IoT.

Watch HERE.
PS - read about Karl's brother Manuel HERE - another ChannelCon18 interview/