The emerging cannabis industry is surprisingly technologically sophisticated. Take what I call the last mile: point of sale (POS).

I recently interviewed John Yang at California-based Treez, a POS solution focused on the cannabis industry. In fact, the free ranging conversation went so long, over two interviews, that I've decided to do a two-part blog series. In this first blog, I paint the picture (including taxation) and introduce Treez. In the second installment we'll get down to the keystroke level.
"We are an enterprise-grade product with reliability and stability." Said Yang. "In fact, you can run Treez as it's meant to be in the cloud…we are a cloud-based solution first. But you can run it on-prem toowhich is important if you can't be down for even a few minutes or a day. We serve dispensaries that have 100+ customers in the lobby at a time so any downtime is unacceptable."
Let's Talk Taxes!
Some readers know that SMB Nation's hometown of Bainbridge Island is where Avalara started (about to IPO and known for creating online sales tax and compliance solutions). Thinking about taxes and compliance is second nature to me. When Yang took a left turn with our cannabis conversation to discuss Treez tax and compliance solutions, I told myself this conversation just got much better.
"In our business development efforts, we lead with the tax calculations for the State of California. Many of our competitors don't have this functionality. We do taxes correctly and help dispensaries from being overtaxed. This includes that we take care of the excise tax calculations." Shared Yang. "California is taxing 35% to 40%...different tax layers (city, county, excise, sales) that compound on top of each other. Think of it as a tax on top of a tax on top of a tax." Seems like tough math to track.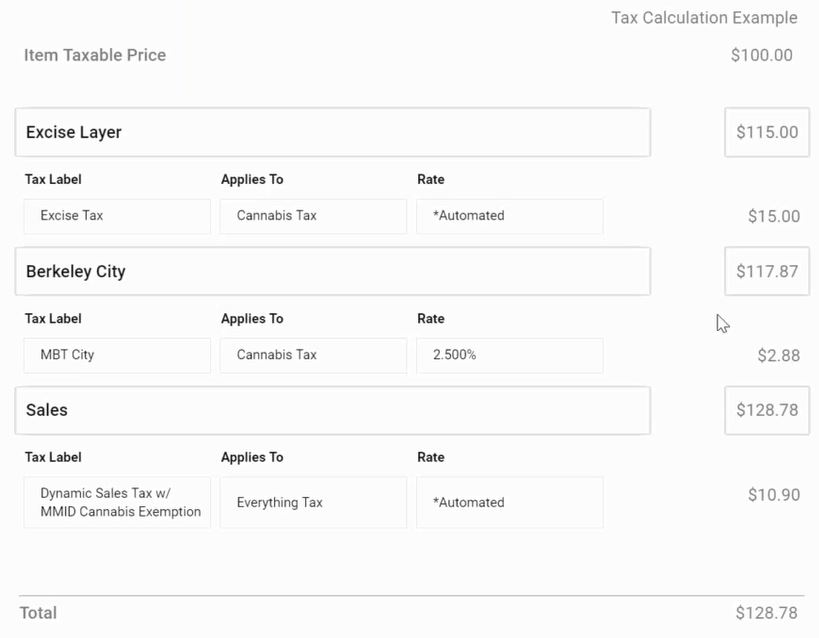 Figure 1: Treez tracks cannabis taxes. Harder than it looks folks.
We next discussed the Excise Tax Report. "it's about….how much to pay….a lot of complexity…very important with compliance…we do the break out of the taxation - our competitors don't have the granular level of detail." Stated Yang.
I asked about how it works in Washington state, sensing that this young industry behaves differently in each state (#TrueThat). Yang shared that the State of Washington is a post-tax model like $40 for a ten pack of gluten free Indica peanut butter cups. The taxation is baked into a round number price that a customer would pay. If there is a mathematical mistake, the dispensary would have to "eat it" with respect to making the taxes paid whole.
In Part II of this blog series on Treez, I'll speak toward the hands-on, keystroke-based POS solution and its use cases. Hint: Customer experience is the development paradigm.