Data protection comprises of a mix of services, all poised to ensure that IT environments do not experience data loss, data leakage and downtime. Data protection technologies hold a special place for Small to Medium sized Businesses (SMBs).
Importance of Data Protection for SMBs
As businesses grow they rely on digitalization and the data generated, as a result. Data can be classified into different types such as mission critical data, frequently accessed data, infrequently accessed data and archival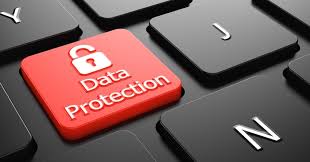 data. Each type presents its own unique storage requirements and challenges. The most important type of data among this chunk is mission critical data. This is the type of data that fuels all of the processes of the IT environments of a business. If this data is lost or compromised, the business experiences an outage or downtime.
Outage or downtime tends to be very costly for businesses; they incur financial repercussions and reputation damage. If an SMB does not have adequate data protection technology and techniques, then they are more susceptible to data loss or downtime and in turn financial costs and reputation damage. In the worst case scenario, an SMB may not even recover from it.
That's why data protection technology is very important for businesses and especially SMBs.
Now the question is "What are Data Protection Technologies?"
What are Data Protection Technologies?
The major part of data protection technologies can be severed into two: Backup and disaster recovery. Backup and disaster recovery technologies are sometimes confused with one another; however, the two are very different.
The comparison between the two is an explanation for another time but the concise difference is that backup is meant to prevent data loss in all its entirety; while disaster recovery services reduce downtime by prioritizing the restoration of mission critical data.
Data Backup Options for SMBs
Data backup options for SMBs can all be summed up in two major types: Cloud backups and On-premises backups.
On-premises backups require SMBs to acquire an infrastructure, set it up and then endure the dynamic costs of maintenance, power, cooling costs and an IT professional or a team that manages the infrastructure for them. The plus side to on-premises backup appliances is that they deliver reduced latency; if an IT environment is focused on faster data flow, then backup appliances are probably the better fit.
Cloud backups enable SMBs to acquire backup services without the acquisition of infrastructure and without initial costs. Cloud backup service providers deliver pay-as-you-go payment models. Instead of commissioning a backup infrastructure that has storage resources which sit idly until they're used; SMBs can acquire the storage space that they need with cloud technology and then scale up later to add more space.
The most well sought after attributes of cloud technology are scalability and cost effectiveness.
The downside of cloud backups is that each time a backup file is retrieved, the process incurs charges. This requires detailed management of the backup and restore processes; otherwise, cost efficiency is compromised.
Disaster Recovery as a Service (DRaaS) Options for SMBs
Similar to backup solutions, disaster recovery solutions also come in two major forms: on-premises disaster recovery and cloud disaster recovery.
On-premises disaster recovery solutions comprise of an infrastructure that replicates data using combinations of technologies like data replication technology and snapshot technology. Disaster recovery solutions tend to be quite expensive because they need optimized technology to reduce RTOs (Recovery Time Objectives) and RPOs (Recovery Point Objectives) as much as they can.
Cloud disaster recovery solutions are less taxing and less expensive than on-premises disaster recovery solutions. However, as with all cloud based services, latency remains an issue. For IT environments that cannot tolerate latency, on-premises disaster recovery technology is the better option.
Till this point, we are now familiar with backup and disaster recovery technology and we know why data protection is important for SMBs.
Let's explore some data protection best practices for SMBs.
Best Practices – What SMBs should do to efficiently protect their data
Before indulging in the best practices, I'd like to mention here that each business has their customized data requirements. This implies that what's best for one IT environment may not be for another; one shoe does not fit all. It's better to scrutinize your data requirements before setting up data protection solutions.
With that in mind, here's a general set of recommendations pertaining to data protection for SMBs.
Setup a Hybrid Solution – Cloud and On-premises
Instead of setting up a single on-premises or cloud based solution, I recommend setting up a hybrid data protection solution that uses both of them.
Initially, acquire a backup appliance for all your backup purposes and setup cloud disaster recovery services with it. As the data grows, you can either scale-out the appliance or you can set it up with a cloud based service. The compatibility depends on the appliance and the vendor. It is important to make sure that the desired services are being offered before the acquisition of the solution.
The initial setup will accommodate all the SMB's data requirements and as the requirements increase, the SMB can use cloud connect services or cloud gateway appliances to tap into the cloud and utilize the different storage tiers offered by major cloud service providers.
With this setup, SMBs can have a scalable solution that's optimized to address all their data requirements and is cost efficient. This sort of a setup is basically future proof; SMBs don't have to worry about future expansion.
The cloud disaster recovery service will ensure that downtime is reduced while keeping the cost implications in check.
That sums up my insight about the subject. What's your take on it? Comment below and remember to share with other professionals.