One fine day three years ago I was strolling the Olympic College campus in Bremerton Washington awaiting a fund raiser. I was talking to former Lenovo executive Chris Frey about its just completed acquisition of IBM's server hardware business. Call me silly but I openly questioned the wisdom of investing backwards into a legacy technology business model. Fast forward the movie to today and I have an interesting update from the recently completed Lenovo Accelerate 2018 conference in Las Vegas.
In my role as analyst/blogger, I was outnumbered 2:1 with Rod Lappin - SVP - WW Sales and Marketing - Data Center Group and Stefan Bockhop - Executive Director - Channels, North America Data Center Group but I proceeded nonetheless as I wanted to discover what's the server-side story today. I was not disappointed with the updates.
Basically the server-side hardware business has been recast as the Data Center Group (DCG) and pivoted from a product stack focus to being solutions oriented. Let's start from three years ago and end with forward looking statements. "We got an amazing level of talent from the IBM server hardware acquisition." Shared Lappin. "However our biggest challenge in DCG is AWARENESS! When you get to know us in DCG, you love us – we've led eight quarters in a row being number one in customer satisfaction in data center according to independent surveys."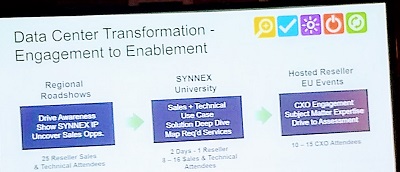 Figure 1: Lenovo is teaming with Synnex and other strategic partners to increase DCG awareness!
"Once you start having data center conversation with us, you start to see Lenovo in a different light." Added Bockhop. "Our brand new DPG approach is focused on the channel with over 1,000 partners certified in this area. Our timing is good because EVERYONE is going through technology transformations (e.g. analog to digital) right now and we fell we are bringing intelligent transformation to both groups: partners and customers. How? We have the benefit of non-legacy data center thinking." That would be the "brand new" part above.

Drilling deeper into Bockhop's transformation thinking, he shared "With the shift from analog to digital, everyone has to figure out what to do with the massive data being generated. The pipeline is collect data, store data, and analyze data and put it to work. Every CIO is confronting this data growth. We want ourselves and Lenovo partners to be part of that solution conversation. Make sense as Bockhop quoted a Forrester report showing the IoT/Data Center opportunity is $1.2t (trillion) opportunity."

The final word? "We are multi-cloud, multi-vendor non-legacy thinking…the world has changed to completely heterogenous." Concluded Bockhop.
I'll continue to monitor Lenovo's progress on this strategic pivot.