In late October, fellow MSP blogger Joe Panettieri broke the story, in advance of the public announcement, that there was a merger between Datto and Autotask. I'll briefly review the multiple transactions that made this happen. It's surprisingly sophisticated. This almost reads like a Russian spy novel with all the players LOL. Let's start by following the money and then I'll offer some community comments.

2004-2014
Autotask raises at least $10M in four funding rounds (see Figure 1)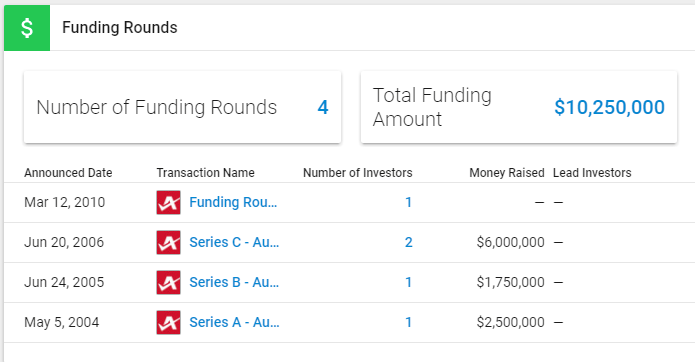 Figure 1: Autotask started taking the money in 2004.

2014
Autotask acquired for $99M by Vista Equity Partners.

2015
Datto completes a funding journey that started in 2013 and ended in 2015 raising $100M. At the time I wrote of Datto being a "unicorn" as it claimed the $100m stake resulted in a ten percent share and a market valuation of $1B.


Figure 2: Datto's funding rounds.

2017
June/July: I circled back into the Datto orbit by attending the DattoCon conference in Denver in June 2017. In this blog at the time, I opine that the "E" ('exit") word has to enter the Datto lexicon because private equity money is not patient money and has to be put to work. I further drill down into the mind of Austin McChord, Datto CEO in a 1:1 interview HERE in early July at the Datto HQ in Norwalk.

Figure 3: Harry's 1:1 with Datto CEO Austin McChord where M&A thoughts surface.

October: Here's where things speed up. Vista Equity Partners acquires Datto. Then it merged Datto and Autotask together. In reality, this amalgamation results in a relationship hierarchy. If it were the wild world of Craigslist personal ads, this hook-up would have Datto as the "Dom" and Autotask as the "Sub." Of course financial terms weren't disclosed LOL.
Analysis
The merger makes sense in the mature and contracting SMB technology sector. Cloud has squeezed out the value chain many old timey server-side Big Iron fellas remember well. Consolidation is a natural act. The hierarchy with Datto on top (McChord becomes CEO and Autotask's Mark Cattini will exit) makes sense as I believe Autotask took the smaller SMB MSPs in the beloved SMB Nation community for granted like Clinton viewed traditional core Democratic constituencies in the 2016 presidential election a year ago. It felt like the past few years Autotask courted its big donors ignoring the working class man (this isn't just my opinion but that of other bloggers and community members – in a recent outreach by myself to the SBS group on Facebook concerning this merger, the responses were a resounding "Meh" reflecting Autotask had lost mindshare in the SMB Nation community. )
So when I had a 1:1 with Datto CMO Peter Rawlinson last week while I was literally on Wall Street (see Figure 4) and Rawlinson was in the Datto HQ in Norwalk, CT, I zeroed on the conflation of the Datto and Autotask partner communities and what that means for our "Joe the 'puter guys" getting a love tap in the yet to be renamed combined company.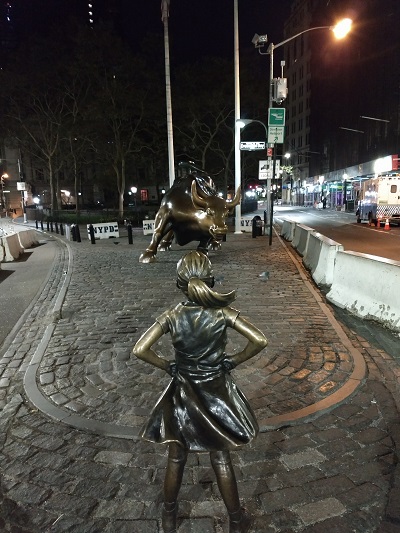 Figure 4: How fitting to be on Wall Street for my chat with Rawlinson.
"Now with a combined partner base of over 13,000 SMB MSPs, we are absolutely making a commitment the smaller MSP and the SMB Nation audience persona." Rawlinson emphasized. He went to round out the context of the merger. "This is a merger for growth, not cost cutting." Warning: ten dollar word ahead. What Rawlinson is suggesting is that this merger is accretive which is a fancy way of saying 1+1 =3. My conversation with Rawlinson ended with a couple of unknowns: the new brand name and whether there will be an HQ1 (Norwalk, CT) and/or HQ2 (Albany, NY).
Dilutive v Accretive
My big question moving forward is whether the product overlap will effectively result in portfolio dilution and partner contraction. Other wiser minds in the SMB media have minimized the product overlap so in this sense the merger works. But what about ConnectWise partners that use Datto or Autotask partners that use a different BDR solution such as efolder? I'll monitor the potential MSP partner churn-and-burn rate from this merger over the next year and report back. [If you'd like insights into the Datto product road map, watch my vid interview with Datto VP, Networking John Tippett here.]

Competition
Michael George (CEO, Continuum), who I'd offer lives life out loud, didn't lack words about the Datto/Autotask merger. "Consolidation of this nature should come as no surprise to anyone in the MSP market. Standalone vendors are finding it increasingly difficult to compete as MSPs move to the few key providers that matter most to them. Today's news should galvanize MSPs to focus on one or two key platforms, rather than trying to price-optimize with standalone independent vendors." George said.

"Today's merger brings together two critical categories in the channel: RMM and BDR. That's a clear signal that a unified approach to these services is in demand from MSPs, and that's why Continuum offers partners these solutions as the cornerstone of our platform." George commented. "But, to stay relevant over the next three to five years, the next major play is security. We anticipate that the next market consolidation will come as MSPs look to acquire the tools and services to secure their clients amid today's heightened threat landscape. That's where we're already moving with our new security offering launched this month, and we can expect that standalone vendors will begin to beef up their capabilities to meet that demand, and MSPs will take notice." If you'd like to read my recent 1:1 interview with George, look HERE.